Using an icon as your logo is a fast and easy way to get a simple logo for your website from our free icon library.
To use an icon as a logo:
On the editor, click the homepage tab and then open the "website name and logo" tab.
Click the blue "Choose Logo" button and from the dropdown, select Icons.
Browse through and then click on the desired icon.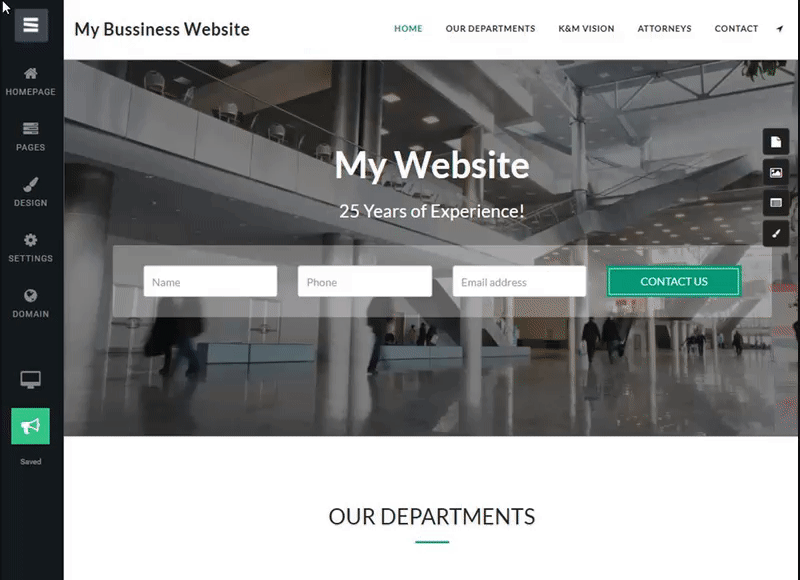 You can also check this article to learn more about the various options of how to display your logo perfectly on your website: https://support.site123.com/website-name-and-logo/displaying-a-perfect-logo-various-options