Adding your social networks to show in the footer is an effective way to network online and get your social media presence felt.
To add social networks on your website's footer:
On the editor click the Design button, then click the Footer Options tab.
Under Show Social Networks, toggle the switch to on.
A blue button that says "Manage Social" will appear: click it to open a new window.
Enter all of the URLs for social media accounts you use. These links can be accessed later by clicking the social media icons shown in the footer.
With SITE123 you can integrate your website with your accounts on:
Facebook.
Instagram.
Google
YouTube.
Twitter And more!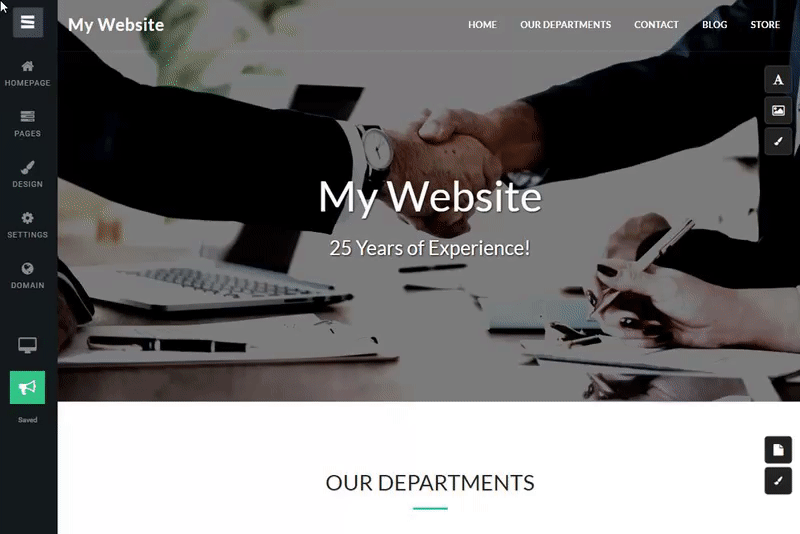 With SITE123 you can integrate your website with your accounts on:


Please check our support center if you need more information at: https://support.site123.com/