In this article you can learn how to setup your email account on your Android smartphone
To setup the email:
1. Open Gmail app on your phone, on the set up menu choose Other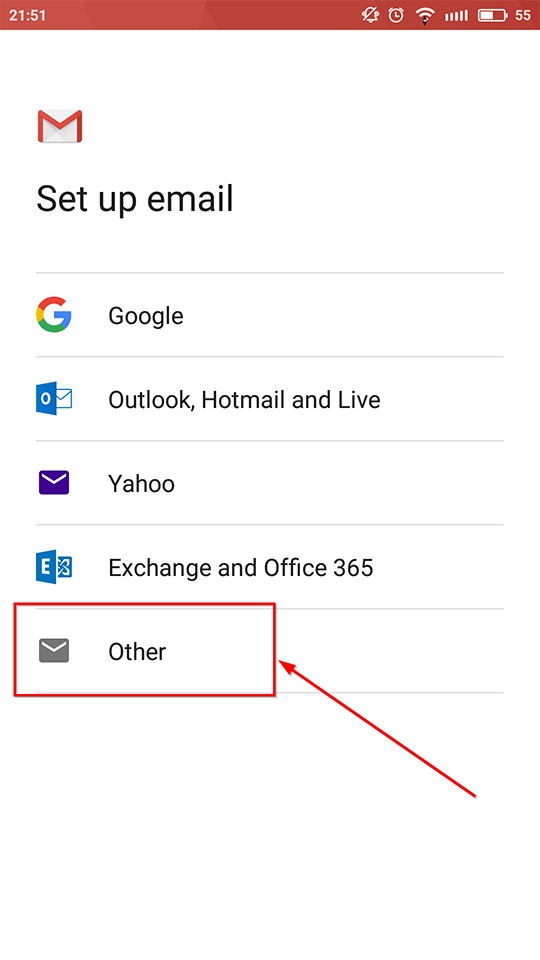 2. Enter your email address.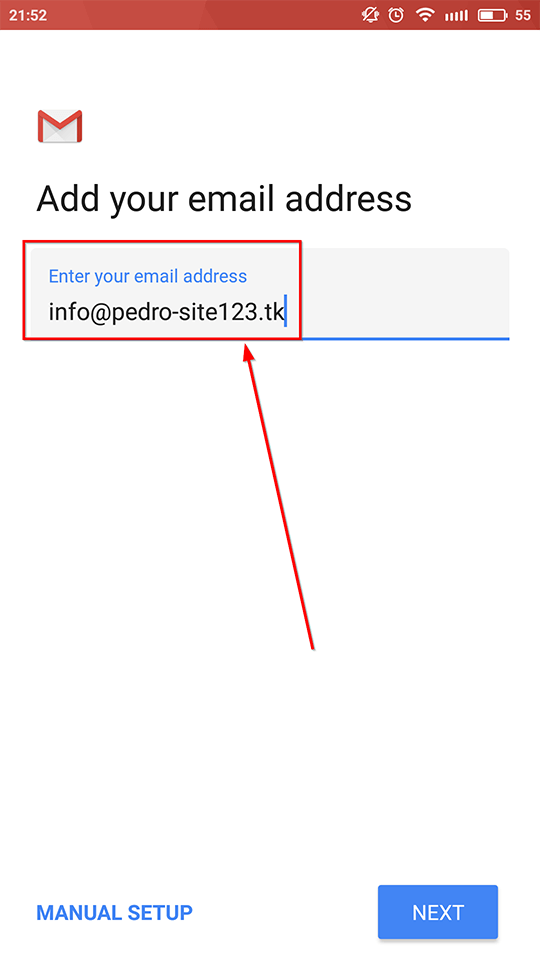 3. Choose POP3 or IMAP account type.
4. Enter your email account password.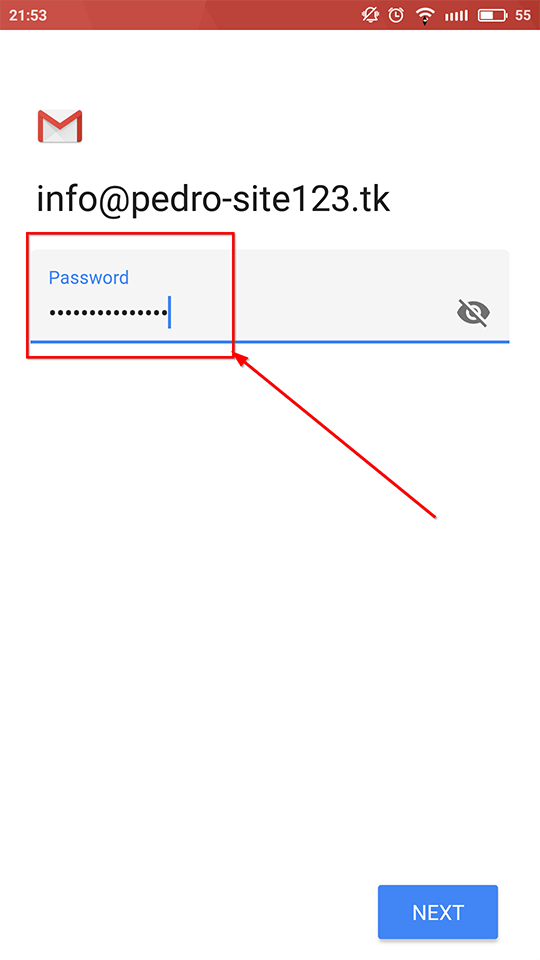 5. Set up the server to mail.enter-system.com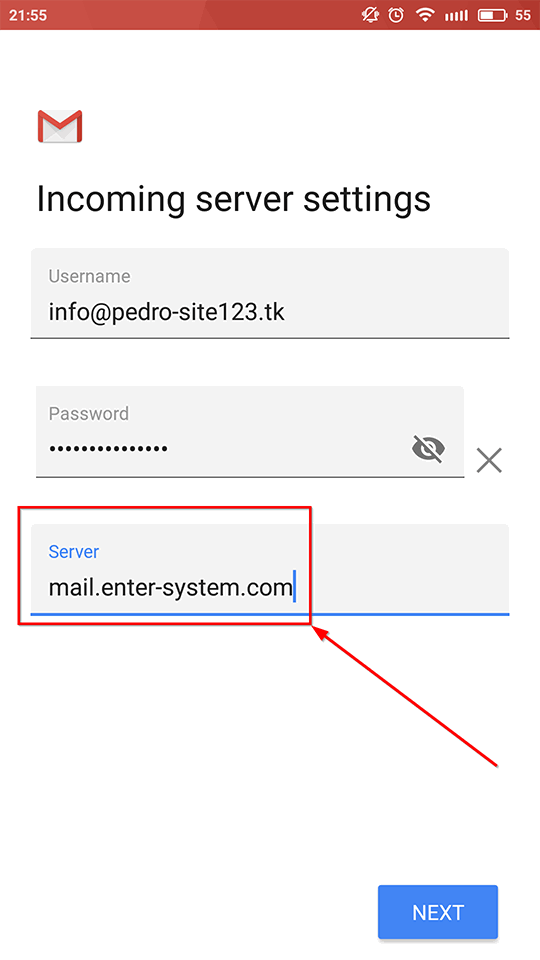 7. Set the server to outgoing to mail.enter-system.com as well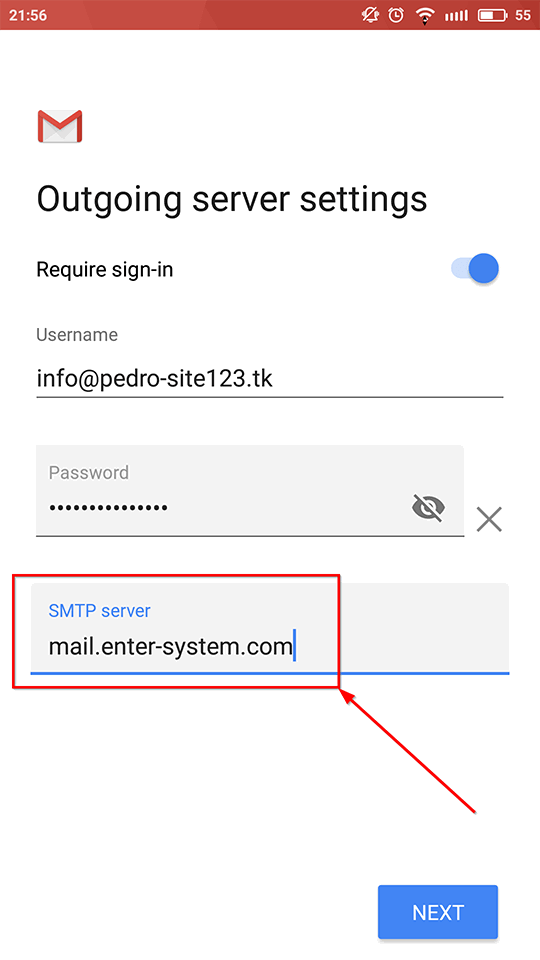 8. Click next and submit the account