New! Image Filtering
Adding a filter to your image adds a colorful and creative variation to whatever image you decide to use on your website. This new tool allows you to choose from 18 different types of image filters such as "Blur", "Desaturate", different types of "Sepia" and more.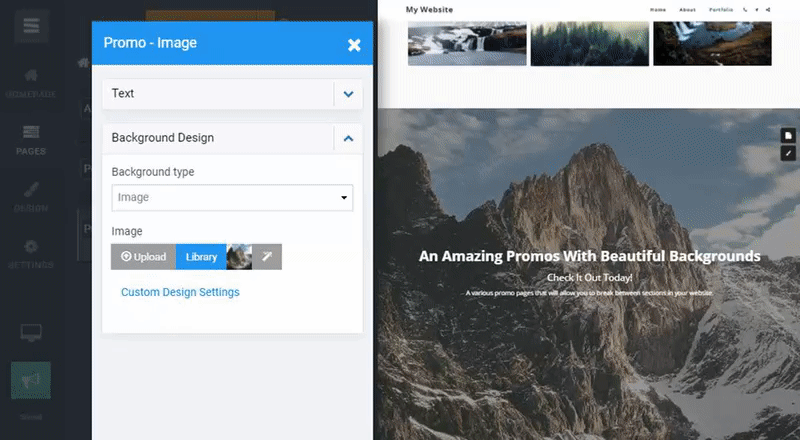 New! Animated GIF is here!
A great new addition to your website! Now you can upload animated Gif images to all pages with an advanced editor section. You can upload a file size up to 50mb. A gif file can also be uploaded to your mailing list to help you engage better with your subscribers.