BLOG CONTENT DESIGN
We have added a brand new content design for your blog posts, with a full width image style and modern structure.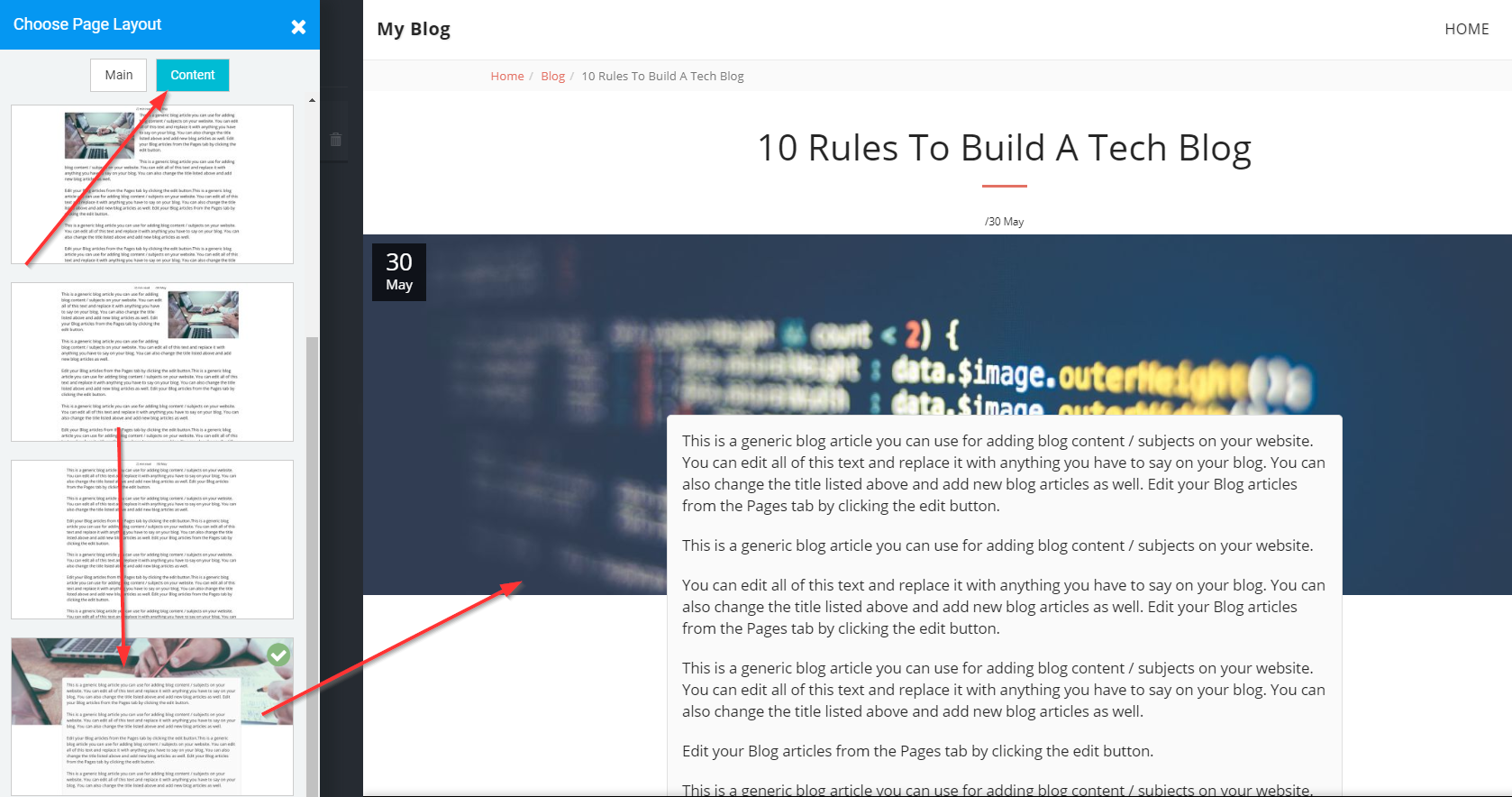 NEW PAGE LAYOUTS
Blog
We've added 4 more content layouts to choose from! Now you can show off new designs for your blog and show off your content.
Jobs
You can find one improved 1 layout and added 1 more layout to choose from. These new layouts will let you display the job positions that you have available for your company.
Custom Form Builder
4 of the layouts were redesigned to match the new style options. You can now improve the look of your custom forms.
Articles
The articles tool has 4 new content layouts for you to choose from.
Timeline
We have redesigned the existing layout and added 2 more for you to choose from.
Team
1 new layout was added to the Team page. With this new layout, you will be able to show off your team and build trust with your clients.