Changing your account User Profile is important if you want to change your profile details, editor's language, time zone, etc.
To go to your User Profile:
In your website's Dashboard, click on the Account button on the top corner.
Select User Profile from the drop-down list.
These are the details you can edit on your User Profile:
General - You can change your Name, Password, and account Email.
You must enter your Current Password to change the Name or Email.
When changing the password, you need to enter the Current Password and then set a New Password and enter the New Password Again.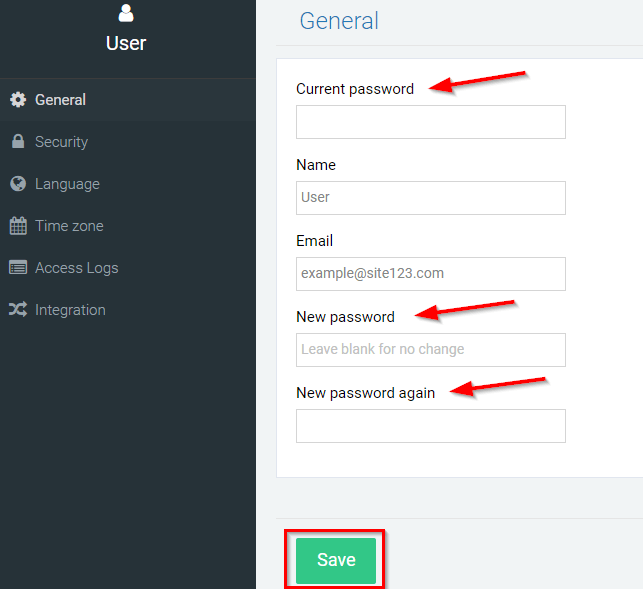 Security - You can activate a Two-Factor Authentication to increase the security level of your account.


Language - You can change the language of your account including the Editor's language.


Time Zone - You can set your account's local Time zone.


Access Logs - You can check the history of your logins and the IP address you logged in from.


Integration - You can link or unlink a quick login to your account using Google or Facebook.