Google Analytics is a web analytics service offered by Google that helps you track and report your website traffic.
To connect your website to Google Analytics:
1. To start, please go to https://analytics.google.com. Click on Sign In and log in, or make an account with Google Analytics following their regular process.
2. Once you sign in to your Google Analytics account, go to the Dashboard and click on +Create Account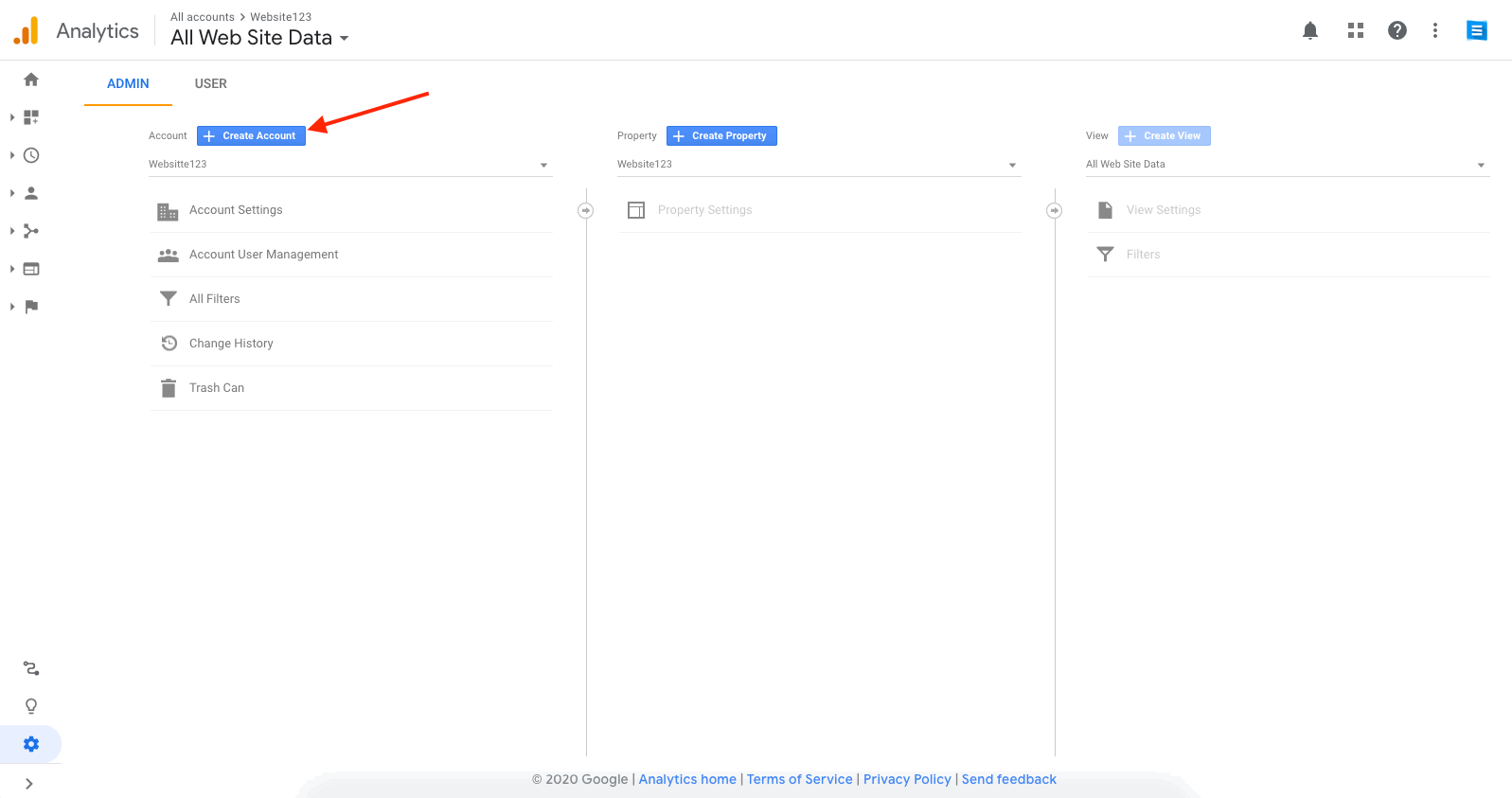 3. Enter your account name and click Next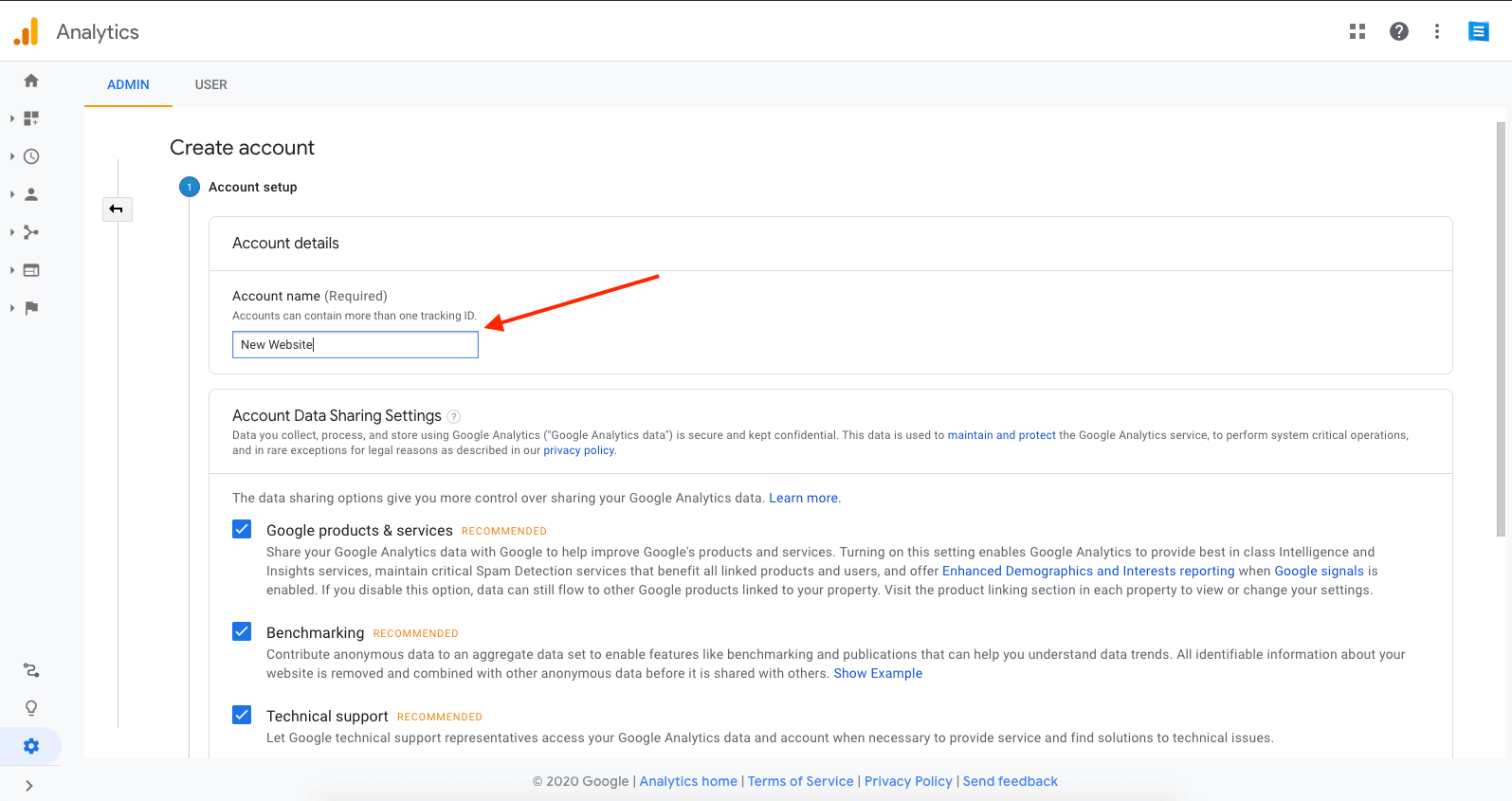 4. Select Web and click Next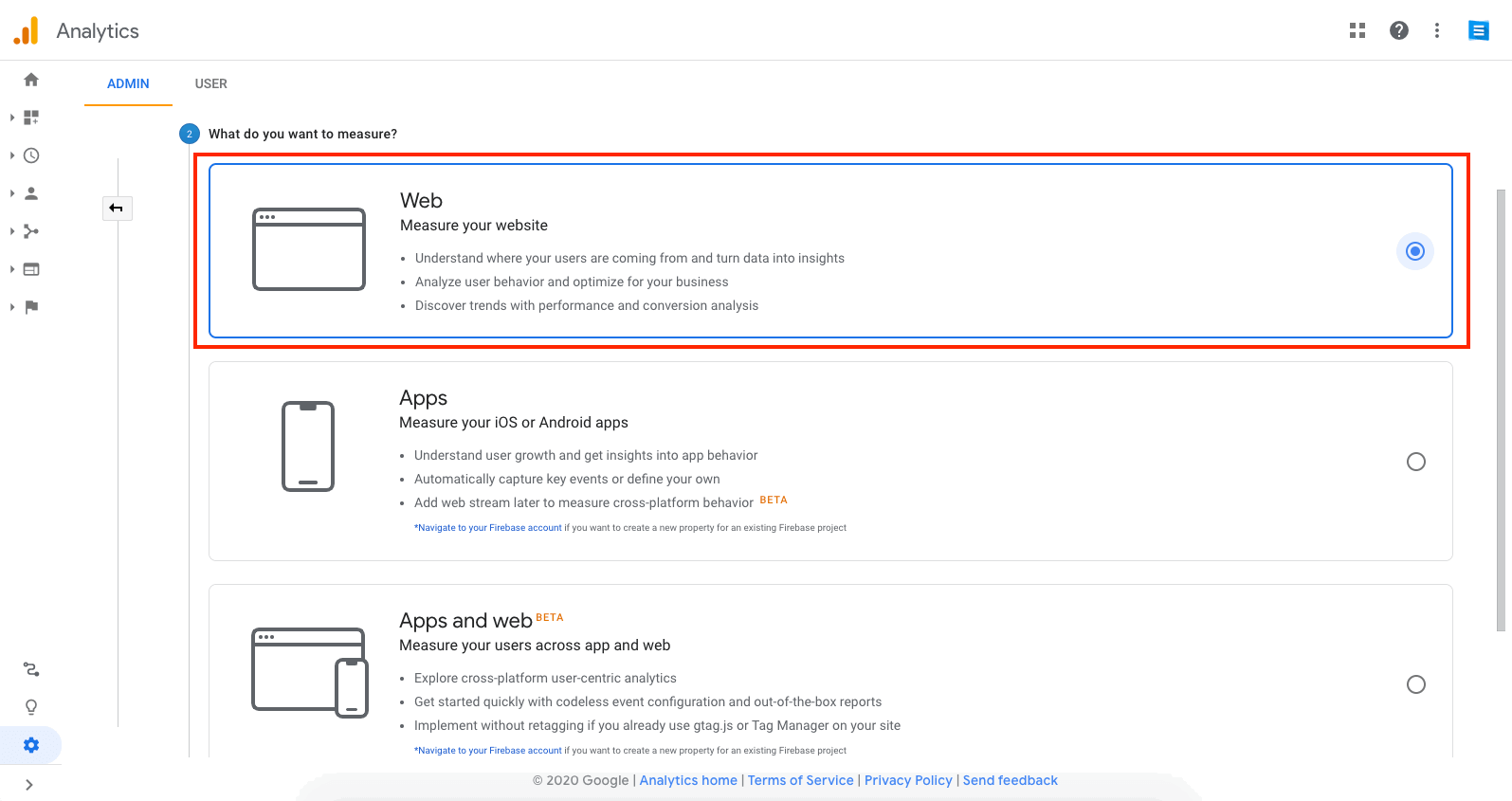 5. Enter your property (website) details and click Create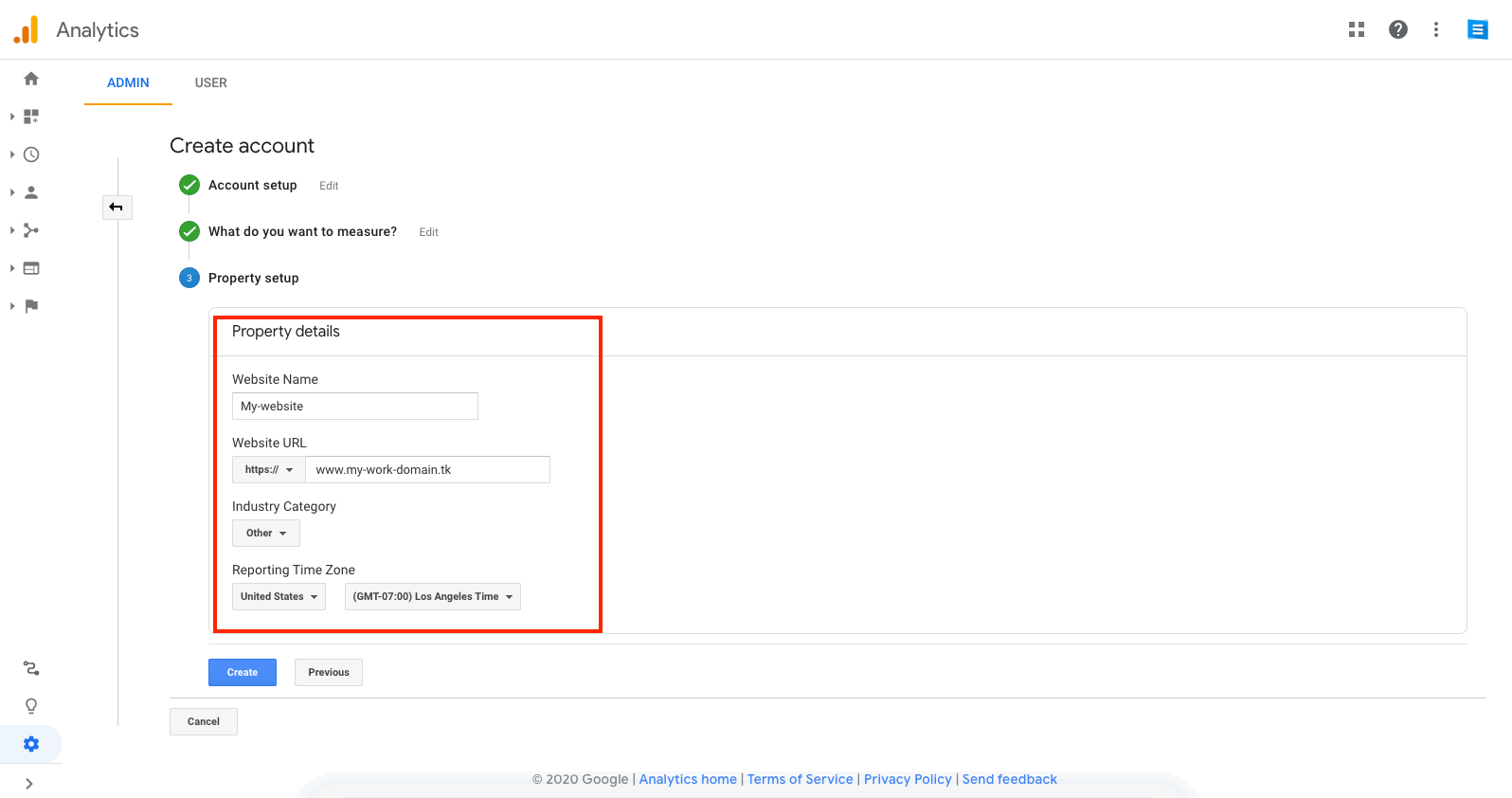 6. Copy the Application ID from the code, it starts with UA-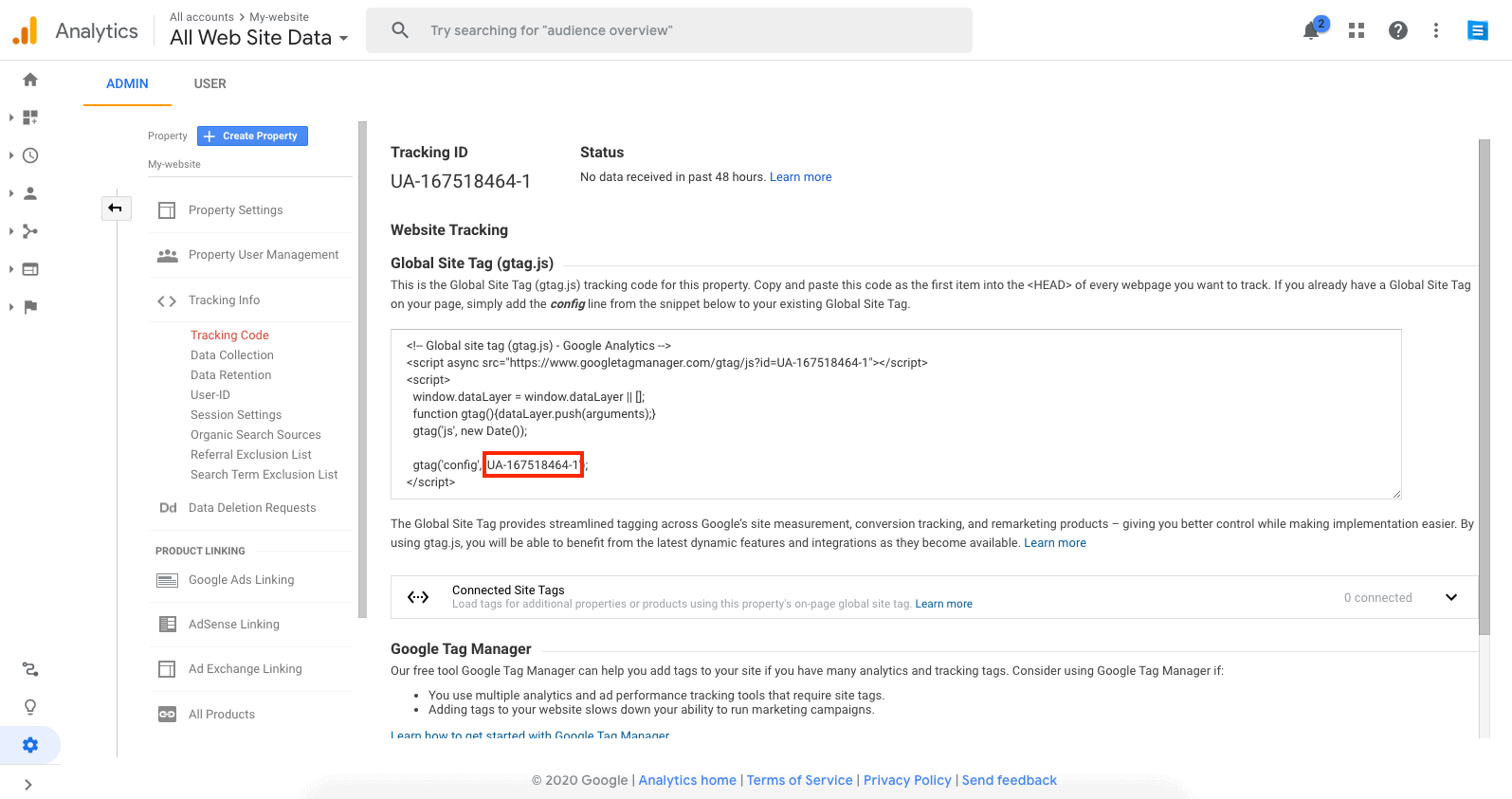 7. Go to your website Editor, click on Settings and select Plugins and Custom Codes. Click on Manage then on +Add New Plugin, and add Google Analytics.
8. In the Application ID field, you will need to add the code snippet that you previously copied. Insert the code, Enable it, and click Save.


9. Publish your website to update it with the changes you've made.
---
Please note:
The information will be available on the Google Analytics dashboard after 48 hours.