Taking Advantage of Organic SEO Opportunities
Organic SEO, or Search Engine Optimization, is a way to increase the site's visibility in search engine results without the use of paid ads. Taking advantage of organic SEO opportunities enables website owners to naturally and effectively attract traffic, generate leads, and build an online reputation and presence.
Table of Contents: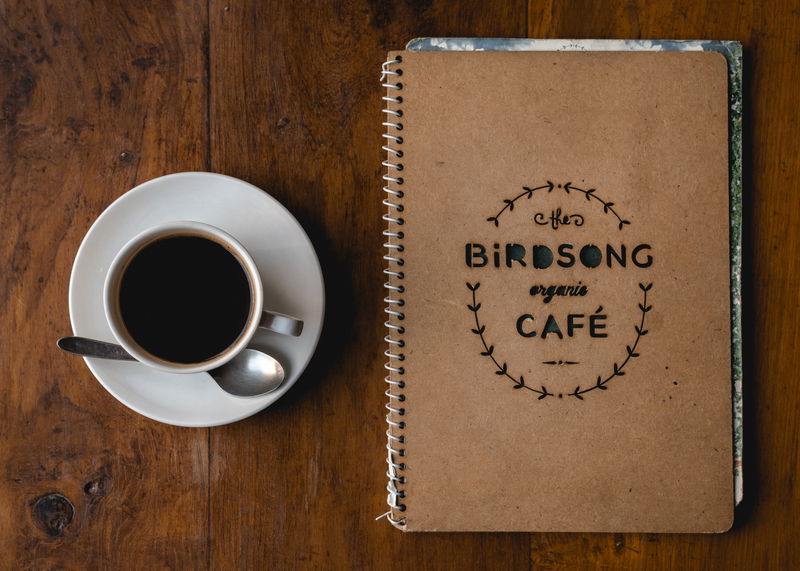 Understanding Organic SEO
Organic Search Engine Optimization (SEO) is one of the most effective strategies to increase visibility and drive website traffic. It involves optimizing webpages and website content to align with Google's algorithm and ranking signals. Doing this makes it more likely for your website to appear at the top of search engine results pages when people look for related topics.

Organic SEO also looks to attract quality organic traffic to a website, which has a high conversion rate. It helps make websites differently visible by targeting keywords, creating specific titles and headings, optimizing images, and writing compelling Meta descriptions. Making sure that other sites link to the website content and implementing social media campaigns are all components of organic SEO. It's essential to conduct an SEO audit that takes into account the on-page factors like content quality and length, page URLs, page load time, key word density, etc. that have impacts on search engine rankings.

Organic SEO can help drive more conversions, leads, and sales. Therefore, it is important for businesses to tap into the organic SEO opportunities to gain a competitive advantage in their respective industries.
Do you need a website?
Want to build a website but don't know where to start? Our website builder is the perfect solution. Easy to use, and with the ability to customize to fit your business needs, you can have a professional website in no time.
Researching Organic SEO Opportunities
Start researching the organic search landscape, looking into relevant trends in industry-specific organic search terms, and evaluating organic visits to your website. By getting a better understanding of organic search terms and understanding the trends in search behavior, you'll be able to identify new opportunities to thrive on organic search.

Once you've identified what organic search opportunities may be available for your business, you should research your website's organic search visibility. Check competitors and search engine indexing. Identifying ranking differences for specific keywords and phrases can help you decide which ones offer the best chances for increased visibility or lead generation.

Finally, researching the current results for your website's organic search terms is crucial. Doing so can help you monitor, measure, and optimize success. Examining the results of organic searches can provide insights into areas you may be able to improve upon.
Optimizing Your Website for Organic Search
Optimizing your website for organic search should be a key part of taking advantage of organic SEO opportunities. By doing this, you can ensure that your website will show up in organic search engine results pages when potential customers search for related key terms. To optimize your website for organic search, it is essential to ensure that your webpages are properly formatted for SEO and use keyword-rich titles, meta descriptions, and headings. Additionally, it is important to optimize existing content as well as create new content regularly to maximize your website's potential. Finally, it is essential to regularly track and update your website's optimization efforts, as organic search algorithms are continually evolving. By completing these steps, you can effectively optimize your website for organic search and take advantage of organic SEO opportunities.
Keyword Research
Keyword research is an important part of taking advantage of organic SEO opportunities. Identifying the most relevant and frequently-searched phrases pertaining to your business can help you craft content that draws web traffic.
Having a comprehensive understanding of popular keywords provides insight into how your target demographic searches for businesses like yours.
It can be helpful to use keyword analysis tools to develop a list of phrases that get the most searches. By researching the competition, you can identify which key phrases to target in order to attract more organic traffic.
Incorporating these keywords into your content not only helps increase web visibility, but also lets search engines know that your content is relevant and matches what people are seeking.
Developing an effective keyword strategy is key for taking advantage of organic SEO opportunities and maximizing your organic search engine rankings.
Creating Content That is Optimized for Organic Searches
Creating content that is optimized for organic searches is key. Optimization entails researching and understanding the keywords and phrases that are associated with the topic of the content, and then including those words and phrases in the title, headings, subheadings, body text, meta description, and image alt tags.

It's important to remember that keyword stuffing is bad. Google's algorithms penalize websites for using too many of the same keywords in their content. Another thing to keep in mind is that creating a keyword-rich content alone is not enough, and relevancy is equally important. Content should be engaging, informative, and provide value to the readers, in addition to being properly optimized.

The key to successful organic SEO is to create content that provides value to readers, contains the relevant keywords, and is structured in a way that is easy to consume and understand. Organic SEO is a powerful tool for driving traffic and generating leads, and with the right strategy, you can take full advantage of organic SEO opportunities.
Using Local SEO
When considering organic SEO opportunities, businesses should not overlook the benefits of local SEO. Local SEO focuses on getting a business' website to rank highly in local search engine results for certain keywords that are relevant to the products or services a business offers.

For businesses with a physical location, local SEO can be a powerful way to draw in more foot traffic and make sure customers can easily find and get in touch with the business. Techniques such as ensuring accurate and comprehensive business details on Google My Business, utilizing local citations such as online directories, working on local link-building efforts, and optimizing titles, content, and meta tags to include descriptive, location-specific keywords can all be employed to help with local SEO.

For even greater visibility, businesses can engage in local pay-per-click (PPC) campaigns, which can target users in a specific geographic location and can be combined with remarketing tactics to reach potential customers who have previously shown an interest in a business' offerings.

Organic SEO is a crucial part of any successful online marketing strategy, and local SEO should be an integral part of that effort for any business looking to grow their local presence.
Measuring the Results of Your Organic SEO Efforts
When taking advantage of organic SEO opportunities, it is important to measure the results of your efforts. One method is to use web analytics tools to track keyword traffic and other indicators of website performance. Through this, you can gain insights into which keywords and phrases users are using to find your website and how effective your SEO efforts are.

It is also important to monitor your competitors to see where they rank for the same keywords and phrases as you. This can help you identify gaps in your optimization strategy and also potential opportunities that you have yet to take advantage of. You can also use SEO software to track your competitors' SEO performance so that you can determine which tactics they're using to outrank you and adapt your strategy accordingly.

By consistently measuring your organic SEO efforts, you can gain valuable insight into your website's performance and make adjustments as needed to maximize the return on your SEO investment.
Summary
Organic SEO is a powerful way to increase visibility in search engine results. Taking advantage of organic SEO opportunities can help a website attract more traffic, generate leads, and establish an online presence. It involves understanding, researching, optimizing, and measuring the success of your organic SEO efforts.