How to Monitor Your SEO Performance Over Time
Keeping track of your SEO performance over time is important to achieving long-term success in website ranking. Monitoring your SEO performance involves evaluating keyword rank and visibility, backlink performance, and website metrics to get an overall view of how your SEO strategy is performing.
Table of Contents: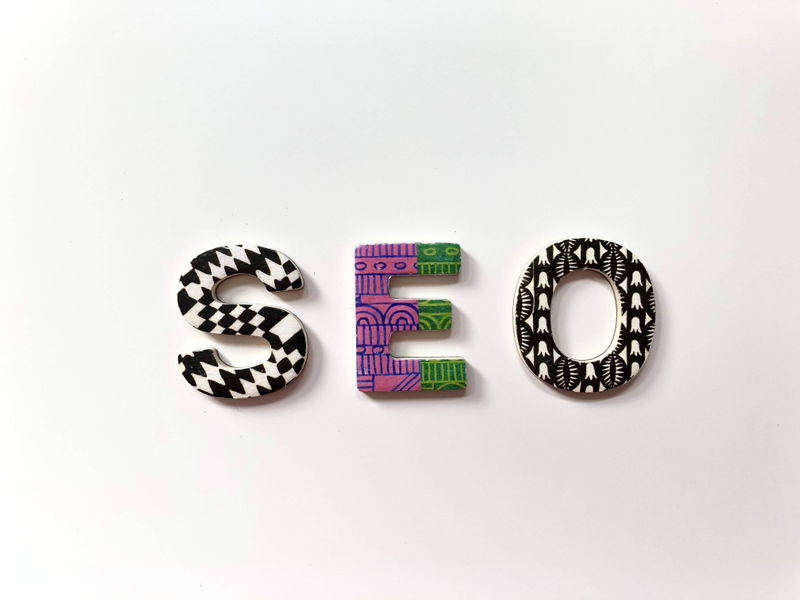 Check SEO Visibility
Checking your website's SEO visibility is an important part of monitoring your SEO performance over time. SEO visibility lets you know how well pages on your site rank for specific keywords related to your business. With this metric, you can track how your page ranking changes with changes you make to your website and gauge the effectiveness of your SEO efforts.

To check SEO visibility, you need to use tools like Google Search Console, BrightEdge, and Ahrefs. These tools can help you track your website's performance in organic search and also provide insights about your competitor's SEO strategies. Knowing how well your website ranks for relevant search terms is a great way to assess the progress of your SEO efforts.
Do you need a website?
Want to build a website but don't know where to start? Our website builder is the perfect solution. Easy to use, and with the ability to customize to fit your business needs, you can have a professional website in no time.
Track Keyword Rank
Monitoring your keyword rank over time is an important part of gauging your SEO performance. Tracking ranking can be done with a myriad of different tools and metrics, including but not limited to:

Google Search Console, Rank Ranger, Authority Labs and SEMrush. Each tool has its own set of metrics and data, so it's important to find the right tools to best monitor your SEO performance.

With keyword rank tracking, you'll be able to see exactly how your keywords are performing on search engine results pages. You'll be able to see the historic rank and performance of keywords - including how often they appear in position 1, how much progress has been made and where the keyword currently sits. Having this information is an invaluable asset for SEOs, and it should not be ignored when monitoring SEO performance.

By tracking keyword rank, you can view the direct correlation between your SEO efforts, changes in SERP and visitor behavior. Having this understanding and data can help inform future SEO choices, and your overall SEO strategy.
Monitor Site Performance
One of the most important elements of monitoring your SEO performance over time is monitoring site performance. This includes tracking page load speed, mobile responsiveness, and how often website content changes. A slow-loading page or non-responsive pages can hinder your ranking in the search engine results. Content changes should be done regularly to keep search engines engaged and in touch with your latest updates. Pay attention to how each of these metrics can influence your SEO performance, and regularly make sure your site is running at its best.
Measure Website Speed
Being able to measure website speed is essential for monitoring SEO performance over time. Website speed is one of the most significant factors that affect an SEO campaign's success. A website's loading speed affects several ranking signals, including page rank, user experience, and bounce rate. A slow loading website can lead to a significant drop in website visits, which can have a negative impact on SEO performance and even on overall sales.

To measure website speed, use tools such as Google's PageSpeed Insights, GTMetrix, and Pingdom to analyze the overall loading speed of your website. Additionally, you can use web analytics to ensure visitors are being served the content they need quickly and accurately. You should also use web browser extensions such as WebPageTest to get detailed information on exactly how fast your website is loading. This will help you identify areas of your website that may be causing issues, so you can take corrective action and improve site speed.
Track Backlinks
One way to monitor your SEO performance is to track backlinks, which are incoming links pointing from other websites back to your own. These links act as a signal of approval for your website, helping to improve its credibility with search engines such as Google and Bing. By tracking backlinks, you can get a good indication of how your website is performing in terms of SEO, as well as getting ideas for potential link-building opportunities. Monitor these regularly and you will be able to assess your website's success in search engine rankings.
Check Competitors' SEO
Monitoring your own SEO performance is essential to staying ahead of the competition. As part of this process, it's important to review the SEO strategies of your competitors as well. Analyzing their tactics can provide valuable insights into what's working and what's not.

Checking the organic rankings of your competitors can reveal key opportunities for optimization. It's also useful to examine their on-page SEO, backlink profiles, and content marketing strategies. This can help you identify best practices for your own campaigns.

By leveraging tools like SEMrush, you can check a range of stats from how much search traffic your competitors are getting to the keywords they're targeting. This can help you craft a data-driven SEO strategy that's tailored to your company goals.
Conduct Regular Audits
Conducting regular audits of your SEO performance is an important part of staying on track with your long-term goals. Through regular analysis of your website's visibility, you can track your progress and identify areas for improvement.

Auditing should include checks on keyword rankings, organic traffic, website speed, metadata, backlink structure, and any other areas relevant to SEO. Benchmarking is also important; therefore, it's essential to keep a record of all changes so that you can compare your website's performance against previous ones.

Finally, a performance audit should include manual checks on competitor websites to compare tactics and strategies. By conducting regular audits on your own website and others, you can stay ahead of the curve and identify areas for improvement.
Diversify Your SEO Strategy
With time, your SEO strategy should evolve to ensure remarkable results. Diversifying your SEO strategy is essential for achieving success in the long run. It should include content marketing to build your CRM database; optimizing user experience; optimizing for local and global search engines; and linking to trustworthy sites to build your credibility. Additionally, focusing on technical SEO will help ensure your pages are optimized for crawling and indexing, eliminating the need for manual indexing and enabling more precise analysis. Finally, don't forget to track your success over time; use analytics tools to assess the impact of your SEO efforts and make changes to improve performance. Following these tips will help you monitor your SEO performance over time and boost your overall success.
Summary
To monitor SEO performance successfully, you need to monitor your SEO visibility, keyword rank, website performance, and more. You also need to track competitors, audit regularly and diversify your SEO strategy for long-term success.