Optimize Your Content For Search Engines
The success of any website depends heavily upon its visibility and ability to gain traffic from search engine results. Optimizing content for search engine visibility is an essential step in helping your website stand out above the competition and gain exposure. Along with optimizing content for search engines, it is important to create high-quality content that appeals to readers. This includes entailing content that is informative, engaging and easy to understand. Taking the time to properly optimize your content for search engines can result in higher website rankings, engagement and overall traffic.
Table of Contents: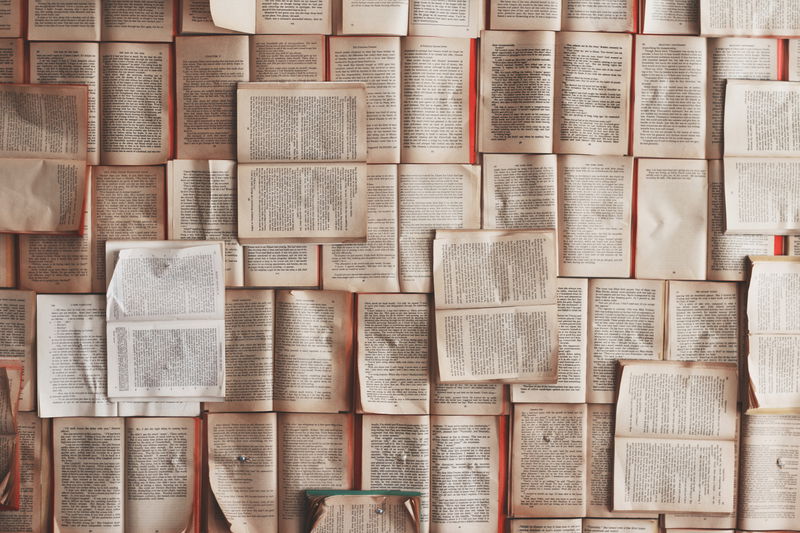 Create and Optimize Content
Creating and optimizing content for search engine use is essential to gaining visibility and driving traffic to your website. Investing effort into content creation will pay off greatly in the long run. Keywords play a large role in content optimization, so be sure to strategically place and use them in titles, text, and headings. It's also important to attract readers with content that is engaging and insightful. Quality content should be engaging, original, and include visuals, such as images and videos, which can capture readers' attention.

Do you need a website?
Want to build a website but don't know where to start? Our website builder is the perfect solution. Easy to use, and with the ability to customize to fit your business needs, you can have a professional website in no time.
Keyword Research and Placement
Keyword research and placement is an important part of optimizing your online content for search engines. The process involves researching relevant, high-traffic keywords that will help to drive organic traffic to your website. Once these terms are identified, it is important to strategically place the keywords throughout your website content, giving it context and helping to increase the ranking in SERPs.

When determining which keywords to prioritize, be sure to look at the search volume, relevance, competition and the overall quality of the keyword. Additionally, optimizing your content for synonyms, long-tail keywords and related terms is an effective method for boosting rankings on specific queries. Lastly, it is important to note that keyword stuffing is not beneficial and will likely hurt your ranking. When including keywords, do so naturally and do not overuse them.
Consistently Post Quality Content
Producing quality content consistently is one of the most important ways to optimize your online content for search engines. By providing up-to-date, relevant and helpful content on your website and across other online channels, you can increase your chances of appearing in search results.

To ensure you are regularly producing the best quality content, start by assessing your current content. Identify any outdated information, evaluate whether the content is helpful and relevant to your audience, and consider any gaps. Reviewing your content on a regular basis, such as once a month, will also help to ensure consistency.

Create an editorial calendar to help you develop and publish content on a regular basis. This will help to ensure you are providing your audience with the content they want, when they want it. Additionally, use keywords in your content to make sure your content is being found by the right audience.

By consistently providing quality content, you will improve your online visibility and increase engagement with your online audience.
Optimize for Voice Search
Voice search optimization is an important aspect of content optimization for search engines. Utilizing natural language and conversational queries, voice searches have become more popular than ever.In order to optimize for voice search results, content should include thoughts and phrases that are closer to what a person would say instead of what they would type. For example, include phrases like "How to", "where is closest" and other variations of natural language. Additionally, use long-tail keywords that are more specific and more likely to be used in voice searches. Also, ensure that the content is concise and to the point. VIsitors searching via voice search will not take the time read through overly lengthy content, and search engines prioritize quality over quantity. By optimizing content for voice search, your content will be able to reach the audience using voice-enabled devices.
Employ Structured Data
Search engine optimization (SEO) for your online content can be enhanced through the use of structured data. Structured data uses markup to identify certain types of content and provide additional information to search engines. By adding structured data to your online content, you can more effectively communicate to search engines the purpose and relevance of your content. Structured data also offers other benefits such as allowing you to specify how search engines display your content in search engine results pages and informing browsers and other web crawlers of the language of the content. Utilizing structured data can be helpful in improving the reach of your content and ensuring that search engines recognize your content, which can ultimately drive more organic traffic to your website.
Link Building Strategies
Link building strategies are a key part of optimizing content for search engines. Link building involves creating relationships with other websites and adding links from those websites to yours. This helps search engines better understand your website and rank it higher for relevant keywords.

Link building should be an ongoing process, and there are many ways to do it. Creating relevant and high-quality content is a great way to get other companies to want to link to you. Engaging in guest blogging, forum discussions, and social media can also help you build relationships with websites related to your niche. Additionally, directories, resource pages, and blog comments can all be used to get more links back to your website.

When developing link building strategies, keep in mind that it's important to find relevant and credible websites to link to yours. Links from low-quality sites can be harmful to your online rankings. Additionally, look for opportunities to link to internal pages within your site. Internal linking is a great way to ensure search engines have access to all the relevant information on your website.
Track Your Results
Optimizing your content for search engines requires you to track and analyze the results of your efforts. Tracking the results allows you to measure the impact of your SEO efforts, identify areas of content that require revisions and adjust your strategy to better align with search engine ranking algorithms.

It's important to track the traffic for each page on your website, as well as the ranks for each keyword you are targeting. This will allow you to quickly identify which pages are receiving the most traffic and why. Additionally, tracking rank changes over time can give you valuable insight into how successful your content optimization strategy is.

Analyzing the search results can also help you prioritize where to focus your SEO efforts. For instance, if you find that certain content is underperforming, you can adjust the content and shift keyword focus to boost your rank. Additionally, analyzing the data collected can help you tailor your content strategy to meet the needs of your target audience.
Summary
Optimizing content for search engines can help to bring more exposure and traffic to your website. This includes both creating high-quality content and taking the time to properly optimize with keywords, structured data and link building strategies. Additionally, focusing on optimizing for voice search and readability can also result in higher website rankings and engagement over time.