How To Increase Sales With a Good Online Store Design
Here are a few tips to help you to design the perfect online store for your business.
Creating a successful online store is a tricky business. A great many people spend time and money building their store and then feel a little crushed when the orders don't come rolling in. SITE123 can help by providing you with an effective template for an online store that is compatible with PayPal, but how you fill that in is still of vital importance.
Table of Contents: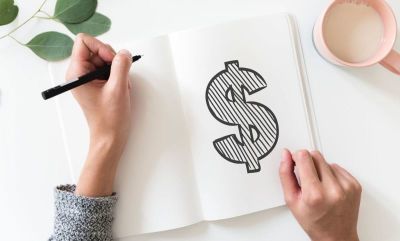 1.

Make sure that your products are the center of attention

This is a cardinal rule of designing any e-commerce site. The design of your site is vitally important, but don't fall into the trap of attracting attention away from your products with eye-catching fixtures and fittings around the page. Everything should be focused on selling your goods with a great online store design where the products take center stage is generally the way to achieve this.
Do you need a website?
Want to build a website but don't know where to start? Our website builder is the perfect solution. Easy to use, and with the ability to customize to fit your business needs, you can have a professional website in no time.
2.

Use your branding

If you don't have a logo for your company then you should get one. Your logo should be prominent on your store and its colors should be repeated throughout the design. Ultimately, the aim is to get customers to instantly associate whichever class of goods or services that you sell with your brand. If you succeed in this aim, then rather than searching for spanners, or whatever you sell, they might instead search for your company.
3.

Suggest alternative and related products

A great many shoppers start looking for goods without knowing exactly what would be best for whatever they have in mind. By suggesting related alternatives to each good on your site you can help them to find what they need rather than heading off to another site or deciding against making any purchase. Suggesting associated goods could also persuade them to buy something else that they hadn't even thought of before visiting your site.
4.

Make sure your site is easy to navigate

If shoppers are to stay on your site and look for the items they want then you have to make it easy for them. There should be a clear menu with easily legible links to each category of product on the site. You should also make sure that the name of the current page is clearly visible so that visitors know where they are at any given time. All of these navigational items should be straightforward, uncluttered and clearly visible at all times.
5.

Illustrate your products

If customers can't look at the goods you have for sale then they will be very unlikely to buy them. Pictures of each item showing it in an appropriate setting and in as attractive a way as possible will help to sell your products. These goods are ultimately why your visitors are coming to your store so it is important that pictures are sufficiently large and given due prominence on the page.