What is Schema Markup and How Does it Affect SEO
Schema markup is code added to a website that helps search engines better understand the web page's content. Schema helps search engines display results more accurately and therefore, can benefit SEO.
Table of Contents: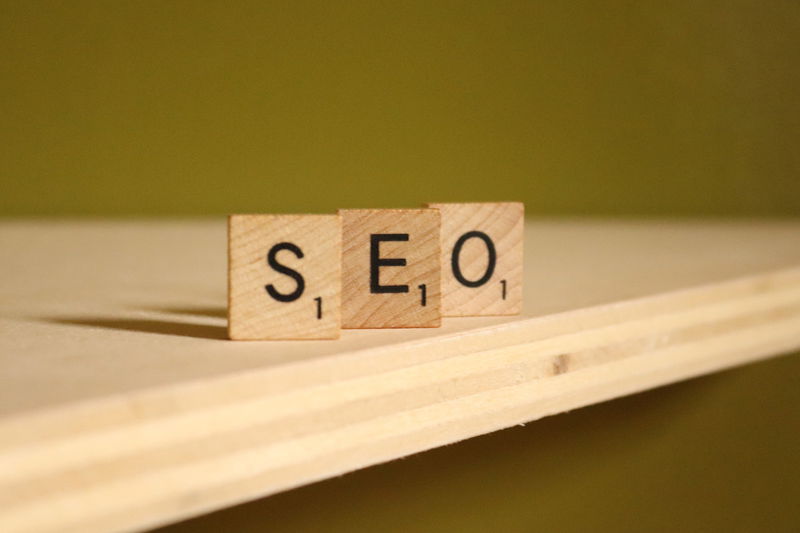 What is Schema Markup
Schema Markup is code (semantic vocabulary) that you put on your website to help search engines return more informative results for users. It is designed to give users a better glimpse into what the page is about, and how it should be categorized by the search engine. This can be done by adding information like a page's description, image, video, logo and more. By adding Schema Markup, it provides a more detailed preview for search engine results and can help increase click-through rate (CTR). It can also help search engines understand the context of the page and make them more likely to show it in relevant search result pages. Additionally, Schema Markup can have SEO implications as it can boost the ranking of your page in search engine results by allowing search engines to better understand your website's content.
Do you need a website?
Want to build a website but don't know where to start? Our website builder is the perfect solution. Easy to use, and with the ability to customize to fit your business needs, you can have a professional website in no time.
Why is Schema Markup Important
Schema markup is an important part of SEO for many reasons. It helps search engines better understand the content on your webpages. This is achieved through structured data, which gives additional information about the content and helps search engines to index the content and display it in relevant search results. In addition, schema markup can improve click-through rates and rankings on SERPs. With schema, you can add semantic labeling to webpages, which can provide a more descriptive and easier-to-understand version of your webpage to potential visitors. Finally, schema markup can help provide more relevant results when searching in specific languages, as well as improving accessibility for people who are visually impaired.
What Can I Mark Up?
Schema Markups are added to a page's HTML, and they can help search engines understand the page's content more accurately. With more accurate information, search engines can give more relevant articles and websites to visitors.

Schema Markup also allows websites to stand out in the search engine results page (SERP). By providing search engines with more information about the webpage, Schema Markup can help a webpage earn a featured snippet or an organic listing with rich results, such as a star rating or product information.

In short, Schema Markup can be used to provide search engines with more information about the content on a website and stand out in the SERP. Thus, it is important to consider using Schema Markup when optimizing a website for SEO.
How Does Schema Affect SEO?
Schema Markup affects how a page appears in SERPs (search engine result pages) by providing additional information in the structured form. As a result, schema can potentially increase click-through rate (CTR) from search engine result pages. By providing more relevant results and search engine optimization,Schema can increase the visibility of a website and its overall ranking. Furthermore, by including target keywords in certain areas of the code, website owners can potentially increase their websites' chances of appearing higher in search engine results. By utilizing schema, website owners can benefit from a more comprehensive approach to SEO.
Increasing CTR with Schema Markup
Schema Markup is widely used by companies and website owners to increase Click-Through-Rate (CTR) and visibility in search engine results pages. By providing additional context and data about your website or content, it allows search engines to better understand the content of your site and display it accordingly.

Including schema markup on your website increases the chances of being seen in search engine results pages. By providing relevant pieces of data such as business contact or address, product or service descriptions, opening hours, etc., you make it easier for search engine robots to generate the most relevant search results. Additionally, it is beneficial to display rich snippets in search engine results pages (SERPs), which make your website stand out from the competition. This can significantly increase CTR, resulting in more visitors and ultimately more conversions.

Therefore, Schema Markup is a great tool to boost SEO results and improve website visibility in SERPs. The process of adding Schema Markup to your site might seem daunting and complicated but once implemented properly, it leads to increased visibility, more website traffic, and higher CTR.
Facilitate Markup Creation
Schema markup is an essential tool for SEO and website optimization. With the help of tools, it is easier to create markup so that the data is clearly presented and understood by search engines. There are various tools to facilitate markup creation such as Google Structured Data Testing Tool, schema.org and Microdata Generator.

Google Structured Data Testing Tool is a great resource for checking the markup implementation of a website. It helps detect errors if there are any and offers helpful suggestions for improvement.

schema.org is a site that defines the specific HTML elements and attributes used to create different kinds of Structured Data (SD). It also offers a library of useful examples on how to use different markup ecosystems.

Microdata Generator is a tool used to generate the markup code in HTML elements. This is especially useful when there is a need to create a custom code to fit the website's design. With this tool, users can easily create relevant Structured Data by entering a few details.

In conclusion, these tools provide an efficient way to create Structured Data and help improve SEO rankings. They can also be used to ensure that the data is correctly presented and understood by search engines.
Moving Forwards with Schema
Schema can be used to structure data on your website, making it easier for search engines to read. It can help search engines to display featured snippets or rich results in the search engine results page (SERP). By marking up the page in a meaningful way, the SERP will be more likely to display enhanced performance for organic search traffic.

In addition, many popular new features, such as voice search and artificial intelligence, use Schema as the language for information extraction. By marking up the page, businesses can ensure their content is included in the new technologies, helping them to stay competitive.

Finally, Schema action tags can be used to define the relationship between the website and the user. This allows for more interactive search experiences to be created, making it easier for users to find the exact content they are looking for.

By adopting this form of structured data and moving forward with Schema, businesses can benefit from increased visibility and improved user experience.
Summary
Schema markup is an increasingly important part of SEO in helping search engines accurately interpret web page content. Easy-to-use tools make adding it a relatively simple task which, if done correctly, can hugely benefit SEO performance.