What Is Google Webmaster Tools and Why Do I Need to Use Them?
This software is used to make your website more visible online and track its performance.
Google Webmaster Tools (GWT) are essential to your website's visibility and viability. SITE123 free website builder provides the tools for webmasters to design a professional website, but drawing visitors to the site and keeping them there is the responsibility of the site's owner or webmaster.
This is where Google Webmaster Tools come in to play. Utilizing GWT will help build a healthy site. There is no charge for the service, which is intended to market the search engine and to assist webmasters in promoting their sites and increasing the amount of traffic received.
Simply put, and according to Google, GWT provides understanding on how to improve a business or personal website in Google search. See what is Google Webmaster Tools and what it can dofor your best.
Table of Contents: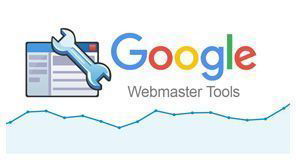 How it works
Google walks you through the process of getting your site recognized. Webmaster guidelines draw on the best practices to crawl, index and rank your site. Following the guidelines will help you tremendously; especially if you adhere to the rules that will keep your site online by avoiding illegal practices. The worst thing that could happen by failing to follow the rules set forth by Google, is total removal of the website. If Google determines that the content on website pages were created with malicious intentions, i.e. phishing, trojans and other bad ware; the site will be eliminated from Google search or, worse case scenario – removed completely. SITE123 encourages anyone maintaining a personal or business website to familiarize themselves with Google Webmaster rules. It is the best way to ensure the site's success.
Do you need a website?
Want to build a website but don't know where to start? Our website builder is the perfect solution. Easy to use, and with the ability to customize to fit your business needs, you can have a professional website in no time.
Who Needs Google Webmaster Tools?
#Business owners# According to Google, business owners should familiarize themselves with the basics of the GWT. Even if a Webmaster specialist is hired to set up the business' website, owners should be certain to have access to Google reports. The site/business owner should also have control over the reports and use them to learn how the site is performing and how to improve performance if necessary. #SEO content specialists# The job of a search engine optimization specialist is to market a site or product online. The marketer should pay very close attention to GWT, as it will assist the specialist on how to increase website traffic, and to augment a website's ranking in search results for targeted keywords. #Site administrators# The site administrator will want to closely monitor a website's activities. Through careful monitoring the administrator will be able to resolve errors that occur. Security issues that endanger the site's performance, like malware, load problems, hacking and server errors could be corrected as GWT are applied.
Summary
Site owners do not have to sign up with GWT for their site to be included in Google search. Inclusion is automatic. But, site owners who do not sign up are not privy to how the search engine works. Sign up to GWT to understand how Google views your site. The tools also assist the owner in making sound technical decisions and to complete market analysis.