Using AI for Better Online Marketing Results
Artificial Intelligence (AI) can be leveraged effectively to improve online marketing results. AI-based technology can help target customers more accurately and allow companies to tailor their marketing campaigns to maximize their return on investment (ROI). AI can also save companies time and money by automating tedious processes. Using AI for online marketing can be complex, so it's important to use experienced professionals to help set up campaigns and ensure successful results.
Table of Contents: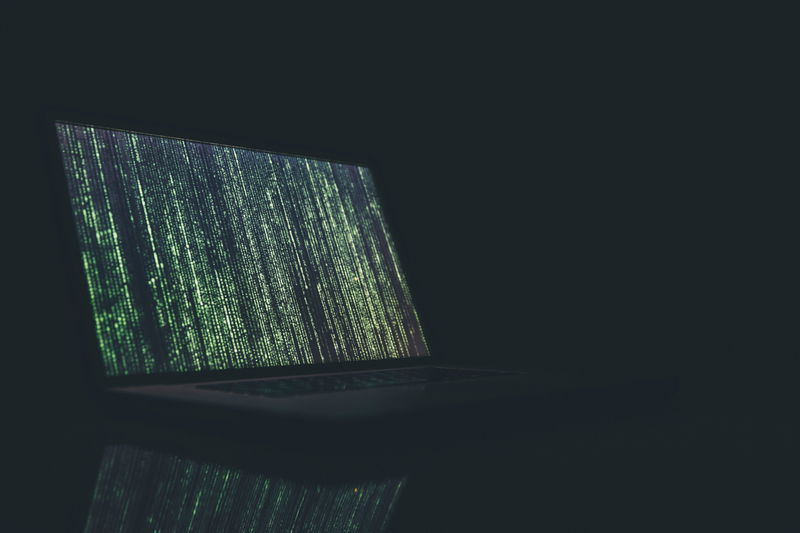 What is AI?
Artificial Intelligence (AI) is a rapidly evolving technology that is revolutionizing how businesses engage with customers and create marketing strategies. AI uses algorithms and machine learning to recognize patterns and automate tasks, helping identify the best approach for engaging customers. AI can be deployed in a variety of ways, such as automated emails and customer segmentation, to maximize the impact of a company's online marketing efforts. AI-powered marketing solutions can save time and effort, and can ultimately yield better results. AI is also a powerful tool for optimizing existing marketing campaigns, providing better insights into customer behavior and driving better performance. With AI, businesses can focus on optimizing their efforts to ensure they reach their target audience effectively.
Do you need a website?
Want to build a website but don't know where to start? Our website builder is the perfect solution. Easy to use, and with the ability to customize to fit your business needs, you can have a professional website in no time.
AI for Targeting
AI for targeting is an incredibly useful tool for online marketers. It allows them to accurately target specific audiences and potential customers who may be more receptive to their campaigns. AI for targeting can help marketers create more targeted and engaging campaigns, as well as optimize them for better outcomes. AI-powered targeting solutions use advanced algorithms to gain an understanding of the behavior and activities of potential customers, as well as their preferences. This helps marketers narrow down their audiences and better target those that are more likely to convert. AI-driven targeting also enables marketers to deliver personalized messages and campaigns that are more likely to resonate with their target audience. AI-driven targeting can help marketers effectively reach and engage their target customers in the most effective way possible, maximizing their results.
AI for Automation
AI for Automation is a powerful tool for online marketing. It helps marketers automate tasks, such as creating campaigns, adjusting bids, and writing content. This helps marketers focus their time on their most valuable activities and strategies, freeing them from tedious, repetitive tasks. Furthermore, AI-driven automation can provide data that allows for more informed decisions, such as bid adjustments or content customization. For example, AI can track customer journey data in order to identify content which resonates most with customers, or automatically adjust bids based on market trends, allowing marketers to optimize their campaigns and get more out of their budget. Ultimately, AI-powered automation can help marketers take better advantage of the data available, provide more informed decisions, and save time on completing mundane tasks.
Cost and Time Savings
Using AI for better online marketing results can mean huge cost and time savings for businesses. AI-driven automation tools can drastically reduce the time needed to complete manual tasks, and this can free up valuable resources for marketing teams. AI-based automated marketing campaigns can also be tailored to customer interests to maximize spent on effective campaigns. Automated campaigns optimize marketing spend by directing resources to customers more likely to engage, resulting in greater ROI and cost savings. AI can also automate customer segmentation and insights, which helps marketers target more precisely and make more informed decisions that could lead to significant savings.
Looking to the Future
Looking to the future, AI promises to revolutionize the way businesses approach online marketing. The possibilities of AI-driven solutions are exciting, and many companies are already benefiting from incorporating AI into their marketing strategies. AI can be used to help target the most relevant and likely-to-convert audiences, while personalizing content to maximize its efficacy. With the right AI-powered solutions in place, businesses can maximize their reach, drive engagement and profitability, and truly optimize their overall digital marketing ROI.
AI Professionals
AI Professionals are increasingly important when it comes to achieving better results in online marketing. These professionals can develop new marketing strategies that take advantage of the latest AI technologies to ensure accuracy and efficiency. By leveraging the power of machine learning, AI professionals can automate mundane tasks and help marketers focus their efforts on more strategic activities. Additionally, AI professionals create sophisticated models that can simulate customer behaviour, providing marketers with invaluable insights about their target market. AI professionals also help optimize and personalize content to improve customer engagement and increase conversions.
Summary
The bottom line when using AI for better online marketing results is simple: it works. AI can help with lead generation, automated content creation, hyper-targeted ad campaigns, customer service, and more. By leveraging AI, businesses will be able to maximize their ROI and increase lead conversion rates. Furthermore, AI can help marketers make better decisions with data-driven insights, leading to improved customer decision journeys, improved customer lifetime value, and even improved customer support. AI is quickly becoming the gold standard of online marketing and its use is likely only going to become more commonplace in the future.