Top PPC Platforms to Consider
Pay-per-click (PPC) advertising is a powerful tool to reach potential customers and grow businesses. It's the main form of digital advertising, allowing businesses of all sizes to display their ads on multiple platforms worldwide. There are numerous PPC platforms out there and selecting the right one can be challenging. Here are some of the top PPC platforms to consider.
Table of Contents: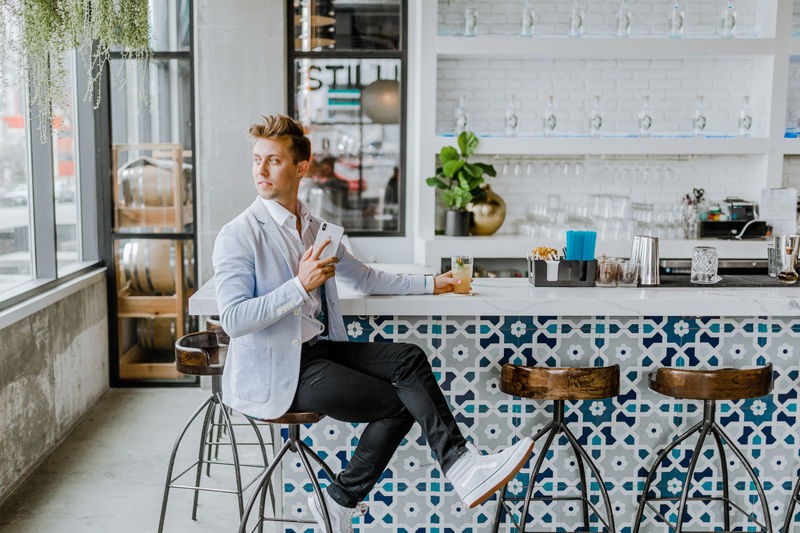 Google Ads
Google Ads is one of the most popular PPC platforms and is used by marketers of all sizes. It's a great choice for those who need a comprehensive solution that covers search, video, display, and shopping ads. With Google Ads, you can create campaigns and track results easily, while taking advantage of automated features and bid adjustments. The platform also offers segmentation options, ad optimization tools, and reports. All of these features enable marketers to more effectively target their desired audiences and gain the best ROI for their campaigns. Additionally, the platform integrates with many popular web and ecommerce platforms, making it easy for marketers to manage their campaigns from one page.
Do you need a website?
Want to build a website but don't know where to start? Our website builder is the perfect solution. Easy to use, and with the ability to customize to fit your business needs, you can have a professional website in no time.
Bing Ads
Bing Ads is an exceptional pay-per-click (PPC) platform for advertising campaigns. It is a great choice for testing campaigns for many businesses, both large and small, as Bing Ads offers a preferential cost-per-click (CPC) and cost-per-1000 impressions (CPM) rate compared to other major advertising networks.

The Bing Ads platform is strong at analyzing campaigns and optimizing performance. It includes in-depth view into website traffic, keyword trends, and analytics which can help marketers targets the right audiences and customize bids and budget to achieve their desired marketing goals.

At the same time, Bing Ads is easy to learn and use, which makes it an attractive choice even for businesses with limited staff or budget. Additionally, it integrates easily with other PPC platforms like Google Ads, allowing advertisers to test and tweak campaigns between both platforms.

All-in-all, Bing Ads is an effective and user-friendly PPC advertising platform that should be considered by any business looking to optimize their online marketing efforts.
Facebook Ads
Facebook Ads is one of the top PPC platforms for digital marketers to consider. It allows you to control exactly how much you spend and gives you a wide range of targeting features. Unlike other digital marketing campaigns, you can easily measure the performance of an ad campaign from start to finish. Additionally, its powerful targeting system allows you to pinpoint your audience down to the exact interests and demographics.

Facebook Ads is constantly evolving, allowing advertisers to create advanced, dynamic campaigns. With its retargeting capabilities, you can keep tabs on customers even after they have visited your website. Additionally, Facebook has recently launched new tools, such as advanced automation, which allows you to set up campaigns with minimal effort.

Overall, Facebook Ads is a great platform to consider for your PPC campaigns. It is one of the largest and most comprehensive platforms available and offers a wide range of powerful and comprehensive features. If you're looking to get the most out of your digital marketing campaigns, Facebook Ads is definitely worth considering.
Pinterest Ads
Pinterest Ads is an increasingly popular platform for businesses looking to make a splash with their digital advertising campaigns. With its massive user base of over 320 million active monthly users, it offers a great opportunity to get potential customers' attention in a visually appealing and cost-effective way.

One of the most attractive aspects of Pinterest Ads is its lower cost per click (CPC) compared to other major PPC platforms like Google Ads. This means businesses can afford to test out a variety of ad campaigns and strategies without spending too much money. It is also well-suited for creative ad designs since the creative can be tailored to Pinterest's audience and the visual language of its platform.

Pinterest Ads also offers a range of targeting and optimization tools to help marketers reach the right people with the right message. This includes options like interest targeting, device targeting, and tailored audiences to ensure that ads are reaching the desired audience.

Overall, Pinterest Ads is a great option for businesses looking to leverage a cost-effective and creative way to reach potential customers and build their brand.
Yahoo Ads
Yahoo Ads, a part of the Oath directory, is a reliable and powerful pay-per-click (PPC) platform that advertisers can use to reach their target audience. This platform enables advertisers to target customers based on their interests, demographics, and web behavior. For maximum efficiency, Yahoo Ads allows advertisers to use automated bidding and other advanced features to improve the ad performance. Its reporting tools, suchas cost analysis, enable businesses to track the cost of their campaigns and make better decisions when optimizing for better ROI. Additionally, Yahoo Ads' keyword analysis tools provide detailed insights into how customers respond to ads. All these features enable businesses to manage their PPC campaigns more efficiently, saving time and optimizing for better ROI.
Snapchat Ads
Snapchat is one of the top PPC platforms to consider for businesses. It is an ideal choice for companies trying to target a younger audience. It allows advertisers to create interactive video ads with its video editing tools, and the ability to set daily budgets and customize bid amounts. Ads on Snapchat can also be targeted based on interests, demographics, and more. Its geofilters and lenses can be used to make ads more engaging and help to differentiate a brand's ads from its competitors. Moreover, Snapchat Ads is incredibly cost effective, so businesses can stretch their PPC budget without sacrificing impact on the target audience.
Instagram Ads
Instagram Ads are an ideal way to reach potential customers and stay at the forefront of their minds. With over 1 billion users worldwide, Instagram provides an unbeatable platform to reach your target audience. Instagram ads can be used in either photo or video format, and they can be tailored to the type of user that you're targeting. You can use powerful targeting options such as location, interests, and age, ensuring that your ads are seen by the right people. Instagram also offers unique placements, such as stories and carousel ads, meaning your message can be tailored to standout in the news feed. With Instagram Ads, you can create a successful and cost-effective ad campaign to reach any size of audience.
Affiliate Marketing Platforms
Affiliate Marketing Platforms are a great way to monetize a website or blog. These platforms allow online marketers to easily manage and track their affiliate relationships, and generate revenue from their partner websites. Many of these platforms offer an array of features designed to make affiliate marketing easier and more profitable.

Some of the most popular affiliate marketing platforms include Rakuten Marketing, Commission Junction, and Target. These platforms allow marketers to track their performance, launch campaigns, and manage affiliate member accounts. Additionally, they can integrate with social media, analytics, and ad networks for targeted campaigns.

These platforms also provide knowledge and support to help marketers maximize their performance and revenues. They often provide detailed reporting, as well as marketing and promotional materials so that affiliates can stay up-to-date on their campaigns and optimize their sales efforts.

By leveraging a powerful affiliate marketing platform, marketers can increase profits, grow their sales, and reach new markets. Thus, these platforms are very beneficial to include in your list of top PPC platforms.
Summary
Pay-per-click (PPC) advertising is a great way to reach potential customers and grow businesses. Selecting the right platform for your goals can be a challenge. There are numerous PPC platforms that businesses can choose from, such as Google Ads, Bing Ads, Facebook Ads, Pinterest Ads, Yahoo Ads, Snapchat Ads, Instagram Ads, and Affiliate Marketing Platforms.