Top 9 Payment Gateway Providers For Your Ecommerce Business
Defining the payment gateway providers you want for your business is important for clearing transactions and making sure customers can purchase from you.
Think back to a time when it gave you the chills to provide your details to credit card processing companies and take a look at how easy it is done today.
The comparison is staggering and that is largely thanks to fantastic user interface functionality and the evolution of SSL-encrypted payment gateways and processors that eased the concerns with fraud and hacking. But this path was not shaped overnight and the companies and payment gateway providers that took the most criticism also used that in their favor to tweak the overall experience.
We've sourced the top payment gateway providers that you can use to integrate your website and business needs.
Table of Contents:
1.

Stripe We thought not to start with the most obvious choice (which would be PayPal) but to instead kick this list off with a tough contender and company that's seen a massive spike in revenue. Back in 2010, Stripe was already worth $20 Billion.

Stripe is known for trial periods with delayed payments and the fact that they charge no refund fees. Stripe's usability and navigation are top-notch and what makes Stripe our number one choice is the fact that its payment gateway allows for same-page transactions and payments, and no page redirections.

Market And Pricing Information

Stripe is available in 21 countries and they are in the process of expanding their reach even more. You can take care of most payment methods on Stripe and it also offers Bitcoin options, making them one of the first payment gateway providers to accept cryptocurrencies.

Pros:
Third-party payment processing and gateway
A flat-rate pricing schedule
Top-notch features and applied development tools
Cons:
Limited customization
Longer dispute lines and waiting times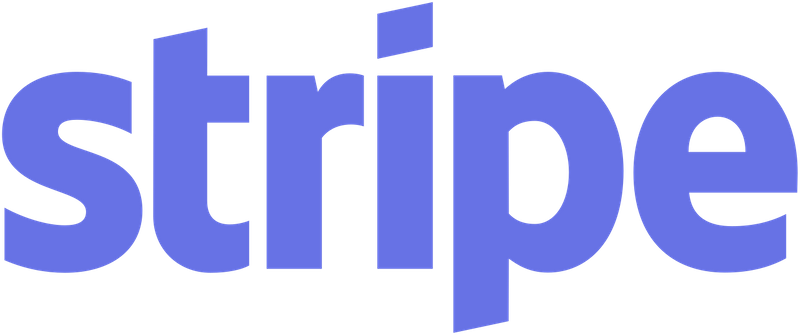 2.

PayPal PayPal has been around since 2002 and is still the most popular payment gateway in the US. The platform accepts international and alternative currency payments and has some of the most advanced security settings.

PayPal has options for both personal and business use and is commonly the go-to for small businesses and start-ups. PayPal charges zero start-up or monthly costs, but you can expect a processing fee that can be hefty at times.

Market And Pricing Information

What makes PayPal such a strong contender on the list is its availability in 203 countries, kicking dust in the eyes of every other payment gateway provider.

Moreover, the vendor is known for its speedy scaling and allowing its users to make payments in over 100 currencies in over 200 markets. PayPal handles the most complex transactions and payments and does so with an expert security team to back it up.

Pros:
Detailed reports and analytics
Quick and seamless invoicing
Almost-universal availability
Cons:
Reported issues with recurring payments
No instant transfers between multiple accounts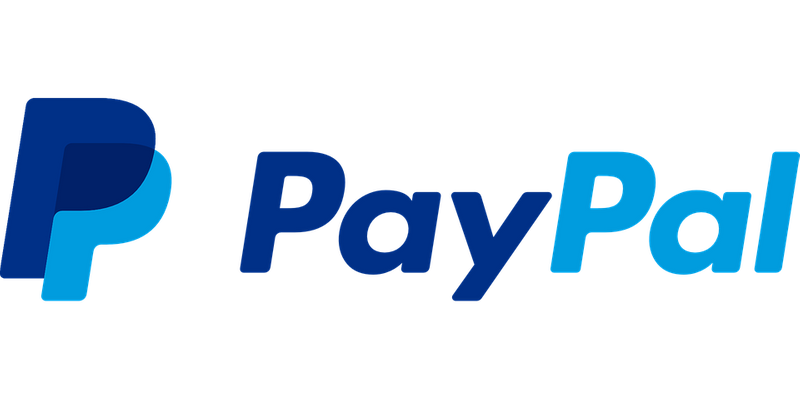 3.

Amazon Pay Amazon Pay is like the trust-fund baby of hosting payment gateways, but it has become a reliable platform for small and medium enterprises over the years. The vendor has also garnered a sturdy reputation for its first-rate fraud protection services.

Its onsite payment checkout option sits well with shoppers who pay attention to user experience and with its simple API, free plugins, and multiple financial solutions, it's easy to see how and why the vendor created a name for itself in the industry.

Market And Pricing Information

Amazon Pay is only available to the markets of the US, UK, and Germany. While they are working on expanding, they might still need to lure in larger enterprises, but they do maintain an exciting pricing package that is calculated at 2.9% plus $0.30 per transaction in the US.

The vendor has a marketing package that assists with logos, acceptance marks, and a marketing guide for suggested activities and sample content.

Pros:
Cashback options on transactions
Seamless use on multiple devices
Solid integrations and excellent security measures
Cons:
A longer sign-up process than other vendors
Reported issues with troubleshooting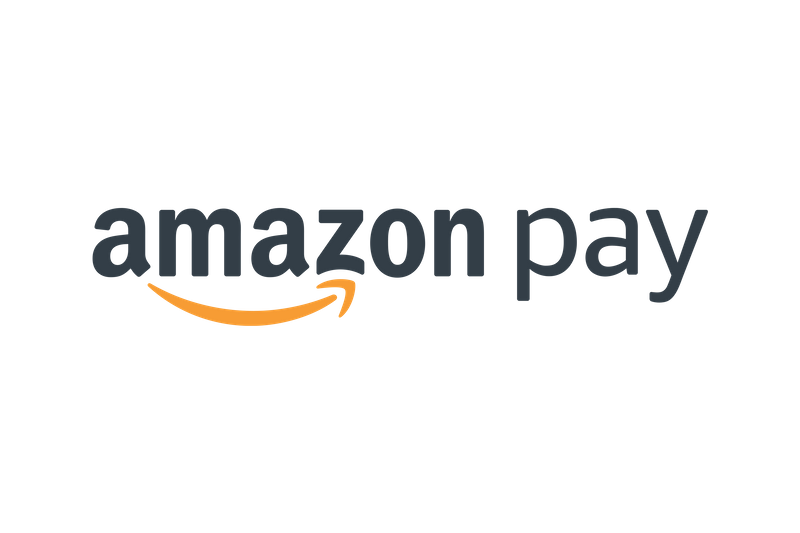 4.

2Checkout 2Checkout might not be as popular as other payment processing companies on this list, but it packs a heavy punch with its stellar functionality that accepts over 200 global payments and 80 plus currencies.

On the flip side, you may expect costlier rates with seamless integration facilities and zero start-up fees or monthly costs.

Market And Pricing Information

International payments are done at a conversion rate that is estimated to be 2 to 5% higher than average bank rates. The platform accommodates 15 foreign languages and over 100 different currency transactions and serves merchants in 25 countries outside of the US.

Pros:
Stellar anti-fraud and security features
A customizable dashboard
Availability to South-East Asian countries
Cons:
Payment confirmation takes time
No bulk updates for catalogs

5.

Braintree Braintree is an online payment gateway from the PayPal family and was designed with one goal in mind: To make online payment processing easier. So far, they seem to have met their objectives. Braintree enables commerce for merchants to grow as global businesses and to accept payments from over 40 countries.

The commerce tools and features of this payment gateway have helped many companies with split payments and seamless billing. Many merchants make use of Braintree as a credit card processing company.

Market And Pricing Information

Braintree supports over 130 currencies and allows for transactions to be voided before they cross over to a refund. Compared to other payment gateways, this vendor has a super low credit card processing fees and supports multiple card transactions. Pricing is 2.9% plus a 30c transaction fee.

Pros:
No monthly costs or joining fees
Integration options with a large variety of online shopping carts
Easy interface navigation and usage
Cons:
No API access to implement creation
Braintree does not accept American Express

6.

Square Square payment processing is a breeze and serves as a vendor that offers pay-as-you-go service terms and has enjoyed plenty of success as a credit card processor with acceptable rates.

Square is better known as a credit card processing company than a payment gateway provider. It has by far the most streamlined processing solutions for both brick-and-mortar, as well as online businesses.

Market And Pricing Information

Transaction fees for Square are what can be found at the lower end of the rate spectrum of 2.9% + $0.30. Square also has a magnificent flat-rate on all cards: It doesn't tell the difference between card types, so all rates apply to all cards.

What does set Square apart from competitors is its transparent pricing which can be sourced directly from its website.

Pros:
Zero payment gateway set-up fees
No PCI compliance fees
Free tools for selling online
Cons:
Reports of account instability
High-risk industries and merchants may experience issues

7.

Authorize.net This payment gateway provider first opened its digital doors in 1996 and was acquired by CyberSource in 2007. It has since then left its mark on the e-commerce industry and serves well over 400,000 merchants with payment gateway options. In 2010, Authorize.net was acquired by the powerhouse Visa.

Regardless of the package you choose, you will be treated like royalty. It's a reliable service (as basic as it may be) and you will receive free fraud detection, a streamlined checkout system, and full support with automated recurring billing. To make things even sweeter, you also get an assigned information manager that takes care of the fine print and all matters related to QuickBooks.

Market And Pricing Information

Authorize.net has two pricing options available: A gateway-only plan OR a gateway & merchant account plan. If you are already in possession of a merchant account, you will not need the latter.

For payment gateway transactions, you can expect to pay the following rates: $25 as a monthly gateway processing fee, only $0.10 per transaction, and a $0.10 add-on fee for daily batches.

Pros:
Month-to-month billing
Multiple currencies transactions
Top-rated anti-fraud features
Cons:
An expensive flat-rate for a merchant account
Outdated interface

8.

Opayo Opayo (formerly Sage Pay) is a UK-based payment gateway service that provides processing services to most countries in Europe. With over 15 years of experience in the industry, you'll be in good hands if you require a platform to manage your credit card sales from.

Opayo has also become one of the most trusted names when looking for a secure way to transfer money. This provider has been praised for its exceptional customer support and automated systems to generate invoices.

Market And Pricing Information

In Europe, Opayo is considered to be one of the safest payment processing services and as such, you might expect rates that apply to this service and security of this level. Opayo offers transactional services in 25 currencies and the following pricing plans come into play:

As a Flex Member, you will be paying £27 per month and as a Corporate Member you'll shell out £45 per month. Corporate Memberships are calculated by quote.

Pros:
Exceptionally detailed reports
PCI compliant and very secure
API for integration is available
Cons:
No automatically-merged payment information
A 7-day clearance period for pre-notes when authorizing a new bank account

9.

Tranzila Tranzila is an Israel-based payment gateway service that provides processing services to the Israeli market. Tranzila is one of the most trusted names in Israel when looking for a secure way to transfer money. This provider has exceptional clearance rates, excellent customer support, and automated systems to generate invoices.

Market And Pricing Information

In Israel, Tranzila is considered to be one of the safest payment processing services. It out-shines its competitors with its transparent pricing and low costs and fees.

Pros:
Paypal Integrations & Account Billing Permissions
PCI compliant + Level 1 Standard / SSL Encryption
Free Smartphone Clearing App
Cons:
Market limitation - Only available for the Israeli market.

Summary
Choosing an online payment gateway provider for your e-commerce business depends on the needs of your business, but it also needs to cater to the desires of your customers. A happy customer is a loyal customer!