Top 7 Tools for A/B Testing Landing Pages
A/B Testing is an essential tool for Landing Page optimization, allowing businesses to identify how to improve user engagement and conversions. Here is a list of the top 7 tools for A/B Testing to give marketers and website owners an edge when optimizing Landing Pages.
Table of Contents: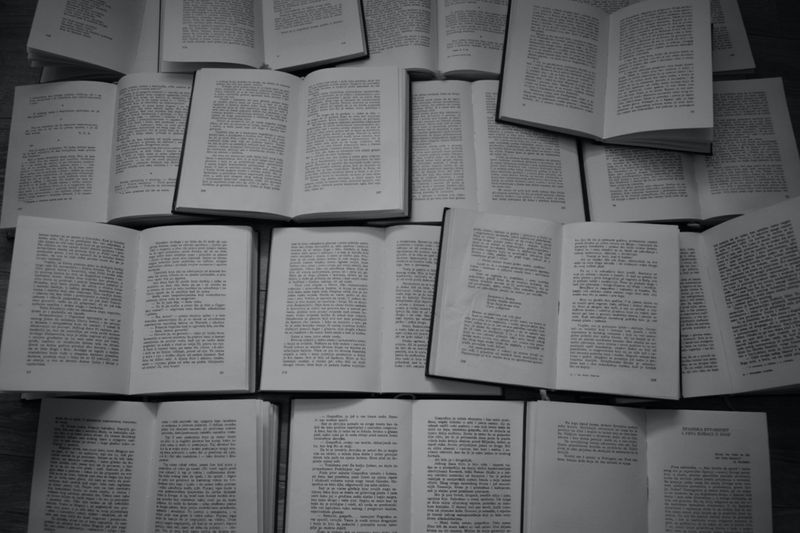 Google Optimize
Google Optimize is a great tool for A/B testing landing pages. It offers a free but powerful browser-based service that allows you to quickly and easily create variations of your current web pages to see which performs better.

The tool also provides advanced features such as multivariate testing, targeting, and segmentation. With its visual editor, you can easily change and preview the look of your page, helping you make quick adjustments and improve the user experience. It also integrates with Google Analytics and gives you access to detailed reports summarizing the performance of each page variation, allowing you to decide which version works best for your business.
Do you need a website?
Want to build a website but don't know where to start? Our website builder is the perfect solution. Easy to use, and with the ability to customize to fit your business needs, you can have a professional website in no time.
VWO
VWO is one of the leading A/B testing and optimization tools for landing pages. It helps businesses understand visitor behavior on websites, create targeted campaigns and conversions, and gain insight into how visitors interact with their pages.

The tool has many features that help companies create optimized and engaging landing pages:

- Multivariate Split Testing
- Heatmaps
- Funnel Visualizations
- Real-Time Reports

Its integrations with various analytics systems make it easy to measure key performance indicators and make necessary changes for improved performance. VWO also offers excellent customer support, allowing businesses to get the most out of their A/B testing campaigns.

With VWO, companies can ensure that their landing pages are always up-to-date and optimized for maximum conversion.
Optimizely
Optimizely is a great tool for A/B testing landing pages. It allows you to easily create and manage experiments across all devices.

With Optimizely you can quickly split test page elements such as headlines, CTAs, images, and forms. You can also send personalized experiences to different visitors based on the pages they visit or other events they've completed.
Additionally, Optimizely has powerful analytics and reporting capabilities that help you easily track the performance of your experiments.

Optimizely is a great tool for easily understanding which variations of your landing pages are performing the best.
Kissmetrics
Kissmetrics is a popular A/B testing tool among marketers and online store managers. With Kissmetrics, you can understand how visitors interact with your website and marketing campaigns.

Also, it provides A/B testing tools to optimize conversions and increase customer engagement. You can analyze changes that might affect the conversion rate of a traffic source and you can compare results to determine which option yields higher performance. Kissmetrics also comes with advanced segmentation and reporting capabilities, to help identify website flaws and areas for improvement.

The service includes real-time page loading tests and also integrates with other web analytics tools such as Google Analytics. Kissmetrics is an ideal solution for team collaboration and helps ensure that all data gathered during the A/B testing process is tracked and monitored properly.
Unbounce
Unbounce is a top tool for A/B testing landing pages. It is an easy-to-use platform that provides users with the ability to create, publish, and test responsive landing pages without requiring any coding.

With Unbounce, A/B testing strategies can be quickly and easily implemented with features such as Targeting Rules, Dynamic Text Replacement, and the ability to clone entire campaigns for split-testing.
It also provides A/B testing results in an easy-to-interpret manner, to further improve optimization.

Unbounce also provides an array of templates and free educational resources to get started.
Monetate
Monetate is a top-rated A/B testing tool for optimizing the user experience of landing pages. It offers A/B testing, multivariate testing, and dynamic content optimization.
With Monetate, you can track valuable insights such as user engagement, add-to-cart rate, and related metrics. It also helps to segment visitors based on demographics, preferences, and behaviors to create segmented tests or feature recommendations.

Monetate provides intuitive dashboards that easily allow you to track, analyze, and act on the results. Additionally, Monetate's all-in-one platform allows users to easily roll out personalization campaigns through the same platform. It makes it much easier to manage campaigns and analyze their success.
Content Verve
Verve is one of the top tools for A/B testing landing pages. It allows you to easily create, modify and manage content tests. You can also use it to track your results and develop hypotheses to keep your content up-to-date.

The content Verve offers features daily email reports, heatmaps to track user behavior and integration with Google Analytics. Additionally, its dashboard provides insights into how visitors interact with your page, enabling you to better optimize your page for conversions.

Furthermore, Content Verve's intuitive interface makes it easy to create campaigns on the go, wherever you are. With its collaboration capabilities, you can collaborate with your team on the same project from any location.
Visual Website Optimizer
Visual Website Optimizer (VWO) is a powerful and versatile tool that helps marketers make data-driven choices to ensure their visitors have an optimal experience. It enables users to fine-tune the customer experience of their websites via A/B testing, split URL testing, multi-page testing, and behavioral targeting.

VWO's interface is easy to use and helps users easily create A/B tests and have real-time feedback on the performance of their landing pages. The visual editor enables users to drag and drop elements to easily create variations or obtain insights on how their pages are performing. It also has advanced features such as heatmaps, which help identify pain points, customer segments, and customer behavior. The tool also offers deep analytics, which lets users identify essential trends and insights in the customer experience.

Overall, Visual Website Optimizer is an essential tool for A/B testing landing pages. It has the right feature set to maximize the performance of your landing pages and improve customer experience.
Summary
A/B Testing is an important tool to ensure website optimization and increased user engagement and conversions. This article provides a list of the top 7 A/B Testing tools to use when working to optimize Landing Pages.