The Benefits of Outreaching and Networking for Small Businesses
Networking and outreach are powerful tools for small businesses success. Building relationships, exchanging referrals, signing partnerships, and getting in front of leads are all ways small business owners can reach bigger markets and increase their exposure. With the right tactics, small businesses will be able to maximize their connections and generate growth.
Table of Contents: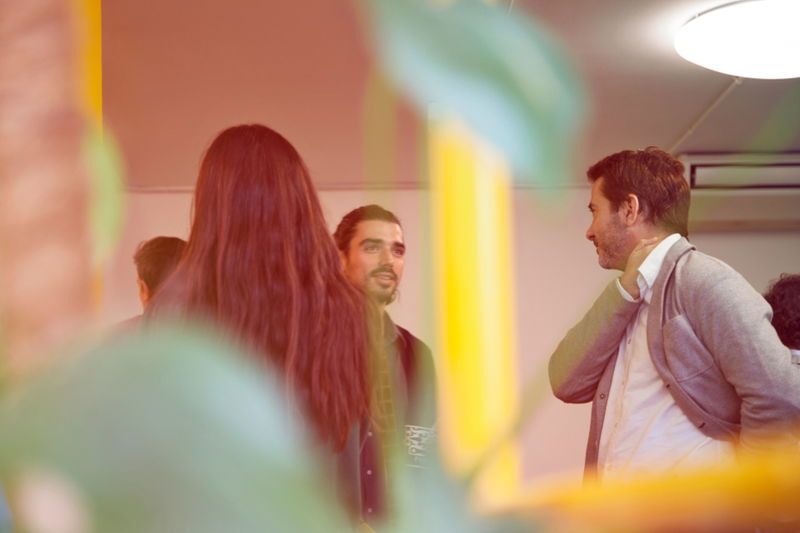 What is Outreaching and Networking?
Outreach and networking are essential parts of running any small business. Outreach is reaching out to individuals or organizations in order to gain valuable information, resources, contacts, or anything else that can help your business succeed. Networking, on the other hand, is when you build links and relationships with existing networks or individuals in order to foster and build relationships that will be beneficial to your business.

A successful outreach and networking effort can provide your small business with access to resources and knowledge that it otherwise wouldn't have. It can also open up new opportunities, such as collaborations with other businesses, connections with potential customers or partners, and the ability to gain visibility in your industry. All of these factors can contribute to the growth and development of your business.
Do you need a website?
Want to build a website but don't know where to start? Our website builder is the perfect solution. Easy to use, and with the ability to customize to fit your business needs, you can have a professional website in no time.
Invest Time in Connecting
Connecting with potential customers is an essential component of successful networking. Taking the time to connect with fellow small business owners or potential customers can open the door to new opportunities, knowledge, and greater success. From attending industry events to having coffee meetings with potential customers, taking time to connect is the best way to build lasting relationships.

Networking invites new ideas, which can help business owners stay up to date with industry trends, discover new products and services, or even simply generate new ideas. It can even help with problem-solving or finding business partnerships. Connecting with other professionals, lenders, customers, and potential partners can also enrich your business's ability to succeed.

Outreach and networking are both essential for small businesses to build relationships, find customers and uncover new opportunities. Taking the time to connect with others and network can help create a stronger presence for your small business and lead to greater success.
Join Relevant Events and Associations
Attending relevant events and joining relevant associations are great ways for a small business to get prime outreach and networking opportunities. Participating in events and joining associations provides small business owners with the chance to mingle with like-minded business people and teach them about their business.

Moreover, being a part of relevant events and associations can bring a greater level of presence to your business. For example, attending a trade show will introduce your business to new customers and promote your brand name. Or, joining an online association can provide your business with invaluable contacts and resources.

Finally, by taking advantage of these opportunities, you can build relationships with potential partners and get great advice from successful professionals. This, in turn, can help your small business reach its goals faster. So, attending relevant events and joining relevant associations is a powerful way to grow your business.
Utilize Social Media Strategy
Outreach and networking are critical for small businesses looking to build relationships and gain visibility. Utilizing social media as part of their strategy can be beneficial for small businesses for several reasons.

Social media can serve as an effective platform for finding potential customers and colleagues. Platforms like Facebook, Instagram, and LinkedIn can be used to grow an audience and find contacts through targeted marketing campaigns. Additionally, small businesses can leverage user-generated content to solidify their presence in the community.

Social media also gives small businesses access to a large, diverse audience. With the right platform, they can reach a larger pool of potential customers, contacts, and partners. It can be used to build relationships, increase customer engagement, and provide unique content to customers. Additionally, it can be used to showcase products, services, and updates with ease.

Utilizing a social media strategy can be highly beneficial for small businesses. It can be used to build an audience, reach potential customers, and provide up-to-date information as quickly as possible. If implemented correctly, a well-planned social media strategy can help small businesses reach their business goals.
Maximize Your Referal Network
One of the key benefits of outreaching and networking for small businesses is the ability to maximize their referral network. Building a strong network of referrals is essential for growing a small business. This way, you can have leads referred to you or have them build your reputation by speaking positively about your products or services. Strategic networking efforts can help to identify new potential opportunities as well as create strong business relationships.

One way to maximize your referral network is by forging meaningful relationships through social media. Make sure to find and connect with like-minded entrepreneurs in your industry, participate in conversations, and be available to answer questions. Additionally, you can cultivate relationships with potential partners who can help drive growth for your business. It's also helpful to join industry associations or attend events where you can further your contacts and investors.

By maximizing your referral network, you can create a real difference in your small business. When you build a strong referral system, you'll be able to increase brand awareness, boost revenue, and achieve long-term success.
Seek New Opportunities
Networking provides countless opportunities for small businesses. By attending events and meeting new people in the industry, entrepreneurs can find ways to increase their customer base and strengthen their strategies. Additionally, engaging with new contacts can open up possibilities for collaboration, which can be a key factor for success. Small business owners should seek as many opportunities as they can network, as these interactions can prove invaluable to their progress.

Events and conferences are good places to start. These can serve as an opportunity for business owners to meet with potential partners, investors, and customers while expanding their knowledge of the industry. It can also help them increase their reach and customer base, as networking provides entrepreneurs with valuable new industry insights. People coming from different backgrounds and experiences can contribute different and often constructive perspectives, which can inform small business owners about industry trends and new customer preferences.

Moreover, outreach and networking can also boost business owners' confidence. By speaking with experienced professionals and entrepreneurs, they can build their motivation and gain the courage to take on new projects. This can open up more possibilities for collaboration and even help them attract new customers.

In short, entrepreneurs should make outreaching and networking a priority, as these activities can provide remarkable opportunities. From gaining industry and customer insights to increasing their potential customer base, small business owners should strive to attend events and meet with new people as often as possible.
Know Your Competition
For small business owners, knowing your competition is essential when it comes to outreach and networking. Once you recognize who your competitors are and what they are offering, it's important to be proactive in finding out what sets you apart. Ask yourself the following questions: Are your prices competitive? Are the products or services you offer of a higher quality? being aware of these details and understanding what makes you unique can help you create a personalized plan of outreach. Additionally, competitors can be a great source to become familiar with market trends and industry analysis. Keeping up with the latest news and developments within the industry can give you valuable insights into where the market is going. Being able to anticipate future changes and act accordingly can help your business stay ahead of the game.
Utilize Creative Strategies
Utilizing creative strategies for outreaching and networking can lead to beneficial outcomes for small businesses. Outreaching and networking helps to create strong connections with others in the field, as well as increasing brand awareness. By incorporating creative techniques such as developing an online presence and utilizing word of mouth marketing, small business owners can more effectively reach their target audience.

For example, creating a strong online presence through social media is a great way to market a business's services or products. In addition, creating content-driven campaigns utilizing social media platforms such as Twitter, Instagram, and Facebook will help to boost engagement and awareness for a business.

Finally, word of mouth marketing has long been a successful strategy for outreaching and networking. With the help of loyal customers, a business can quickly spread the word within the community, which can lead to additional customer acquisition. By creating discounts and promotions and encouraging customers to leave positive reviews online, word of mouth marketing can have a huge effect on the success of a small business.
Summary
Networking and outreach are essential ways for small businesses to reach more success. By forming meaningful connections, attending events, and leveraging social media and referral networks, small business owners can increase their reach, exposure, and boost business growth.