The Advantages of Having a Business Website
Having a business website is a priority in today's digital world. From improved marketing and reach, to higher levels of customer service and convenience, a website can be a great asset to any business.
Table of Contents: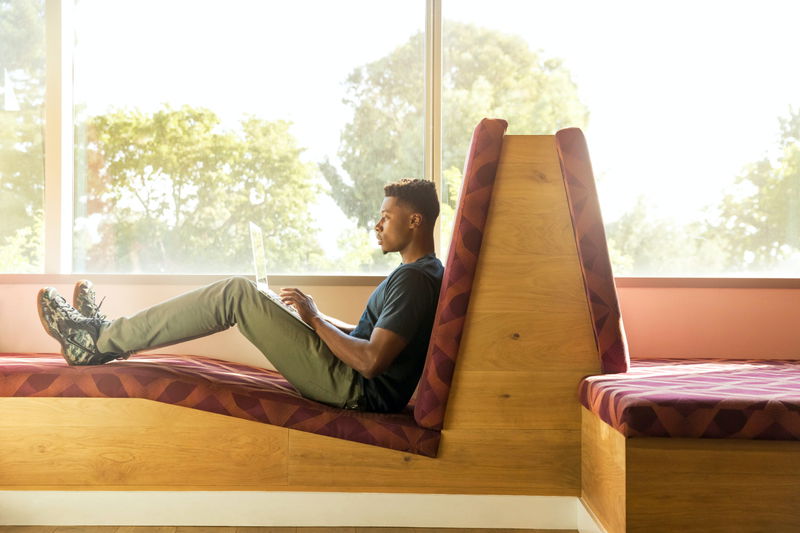 Brand Visibility
Having a business website can have a huge impact on brand visibility. A well-designed, informative website can help get your business exposure and make your brand visible to a much wider audience. With a website, you can broaden your reach and reach potential customers from a larger area. Customers can use search engines like Google to find your website and learn more about your business. Plus, having your business information displayed in search engines increases online exposure and helps spread your brand's awareness. With effective optimization, you can use keywords to target relevant customers and create a strong online presence. Consumers can also leave reviews and share their experiences on public review sites, increasing your visibility. An online presence increases brand recognition and trust, making it easier to reach out to customers.
Do you need a website?
Want to build a website but don't know where to start? Our website builder is the perfect solution. Easy to use, and with the ability to customize to fit your business needs, you can have a professional website in no time.
Exposure
Having a website for your business is important for exposure. Your online presence allows you to have access to a much larger audience than a physical store or business, and this helps your bottom line. Your website can be seen internationally, potentially boosting your customer base. Furthermore, with the right SEO and other digital marketing tools, you can maximize your reach and target potential customers with precision. Additionally, a website increases your business' accessibility, as customers can easily visit your website from any mobile device or from any corner of the world. Finally, the convenience of having a website allows customers to easily shop, contact you, and ask questions about your products and services. It ensures that customers have access to your products and services 24/7.
Marketing
Having a business website provides valuable marketing opportunities. A website allows you to reach potential customers, build brand awareness, and better position yourself as an industry leader. Websites also provide an opportunity to interact with customers and provide them with high quality information. Additionally, having a website allows you to create engaging content, such as visuals, audio, and videos. Through optimized search engine marketing tactics, businesses can increase their organic search ranking, allowing them to be more visible in search engine results and drive more traffic to their website. Finally, businesses can use their website to engage in email marketing, create targeted advertisements, and develop relationships with current and potential customers.
Data Collection
Having a business website is a great way to reach more customers and increase sales. To make the most of your business website, data collection is essential. It allows you to keep track of who is visiting your site, where they're coming from, and what they're buying. This allows you to identify target customers and offer them products they may be interested in.

You can also use the data collected to further optimize your website. By knowing what pages are getting the most visits, you can make sure they are easy to navigate and contain relevant content. Additionally, knowing what customers are buying can help you create a better shopping experience and make it easier for them to buy from you.

Data collection is great for improving both customer experience and marketing. With the insights gained, you can better target potential customers, make sure your website is optimized, and offer customer incentives that encourage return visits. Data collection is an essential part of having a successful business website.
Increased Efficiency
Having a business website is an invaluable asset for any business. An effective, easy-to-navigate website can increase efficiency and boosts overall productivity.

For example, it gives potential customers and partners an opportunity to learn more about the business. It can also enable customers to purchase products and services without leaving the comfort of their home.

Having a website helps increase a business's visibility, as they can be found more easily through search engines. With a well-designed website, there is less time spent on manual customer service requests. Additionally, businesses can also more efficiently track customer service data and take advantage of automated customer service and marketing systems.

A website also offers businesses the ability to quickly provide customers with needed information or updates regarding products or services. This can significantly reduce the amount of effort a business has to put into customer service. Furthermore, businesses can capitalize on the savings and increased efficiency of online marketing tools and various web-based applications.

Customer Service
Having a business website offers many advantages, including improved customer service. Customers can quickly access information and contact details, making it easier to answer their queries and resolve any issues. Additionally, customers can easily leave reviews or provide feedback on the website, which can help improve the customer's overall experience. Having an active customer service platform also helps ensure that any customer questions or issues are addressed promptly and effectively. Websites also allow businesses to showcase their products and services, so customers have a better understanding of what the business offers and can make more informed decisions.
Cost Savings
Having a business website is a great way to save money in the long run. By maintaining an up-to-date website, you can save money on traditional marketing methods such as print and broadcast advertisements. You can also reduce costs associated with administrative tasks like tracking customer information by using a database to store it, or optimizing workflow processes by leveraging automation tools. What's more, having a website with e-commerce capabilities allows you to cut the cost of maintaining a physical retail presence and the associated overhead associated with it.

Finally, and most importantly, by creating a website, you can drive more traffic which will lead to more sales. By having a website, you're more likely to appear higher up in search engine rankings and also benefit from social media marketing. All of these advantages contribute to more customers purchasing your products and services, leading to increased revenue and more cost savings.
Competitive Advantage
A business website is essential for staying competitive in today's digital world. Having an online presence can provide businesses with a competitive advantage that allows them to stay ahead of the competition. With a website, businesses can more effectively reach new markets and potential customers, as well as establish an online presence and create a favorable brand image.

In addition, with a website, businesses can gain access to valuable customer data, allowing them to better understand customer needs and tailor their marketing efforts accordingly. Moreover, businesses with a website are better equipped to keep up with the ever-changing technological landscape and remain relevant in their industry.

Overall, having a business website can equip businesses with a competitive edge that can position them for success and help them to better compete in an increasingly digital world.
Summary
Having a business website is a smart decision that offers a variety of advantages. From increased brand visibility, improved marketing, and data collection capabilities. Having a website also increases efficiency, to improved customer service, and generated cost savings.