Smart Events Calendar With Tockify on SITE123
A case study on how to use Tockify to set up a calendar with events on your SITE123 website.
Case example: Entanglement
Segment: Music
Target: Music lovers
Project: Events promotion
Benefits & Results: Enhanced product awareness
SITE123 Solution: Basic Plan
Tockify Solution: Premium
Table of Contents: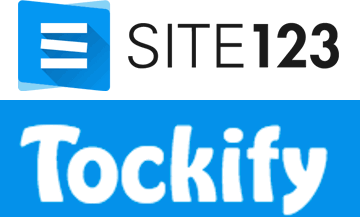 Summary
In the following lines, a specific way to optimize brand awareness will be discussed. The music industry is very popular and admired all along. However, it is necessary to work on events promotion in order to generate buzz and create awareness among target audiences. In this example, it is evident that the use of a smart events calendar is crucial for effective marketing of music festivals. The availability of dates and places on a given festival's website brings attention from the public and work similarly, within its limitations, to a "save the date" invitation.
Do you need a website?
Want to build a website but don't know where to start? Our website builder is the perfect solution. Easy to use, and with the ability to customize to fit your business needs, you can have a professional website in no time.
Issue
It is hard enough to organize and produce the event itself and promoting it can become an overwhelming task. Especially in the case of smaller size festivals and events, which do not count with very extensive budgets. Traditional ways of marketing are often expensive so there is a need for cheaper marketing means. Social media comes in handy in this situation and helps the dissemination of the product. However, it is not enough in the online environment, and a website with calendar become indispensable as a go to source for precise information.
Objectives
- Provide information - Demonstrate reliability - Sell more tickets
Solution
1. The first step is to build a professional website with SITE123 2. The second step is to add Tockify calendar with all the relevant answers: when, what and where Music festival audiences are very selective and hungry for information. They want to know what kind of event they will be attending and what to expect from them. In this sense, there is a series of details such as date, location, line up, facilities and much more that are of great value for audiences to decide whether or not to attend a festival. In order to stand out from other events happening locally and to provide more details for target audiences, a website is indispensable. The work done through social media certainly has its benefits, including social dissemination and engagement. However, it is necessary to have a more reliable place, where people can go to for checking information about the festivals. And that's where the website and calendar come in. That is exactly where the details are displayed, including dates, places and pricing.
Expected Payoff
- Growth in attendance: providing detailed information about the festivals happening all over the world is crucial to pass credibility and make sure people will attend the events. With all the information needed in hand, they can invite their friends and go to the shows. - Extended reach: a website was key to going beyond the basic objective of providing detailed information through an events calendar. The online presence and SEO results bring extended brand reach and awareness. - Rise in sales: the calendar leads right into the ticket part of the website, which has become an important source of revenue. The website has proven itself very worthy in terms of marketing and sales.
Summary
The scenario with music festivals is very interesting to understand how a website can demonstrate reliability in all kinds of industries.
Furthermore, the use of professional calendars have demonstrated its value and can also be used in various areas. Just like music has been important throughout human history, so has reliability and information.
Luckily, both can be taken care of both by using Tockify on a SITE123 website.