Making the Most of Affiliate and Referral Programs in Your Online Marketing Strategy
Affiliate and referral programs provide great opportunities for businesses to generate additional revenues. These programs offer a variety of advantages, including increased exposure to untapped markets, reduced advertising costs, and a highly targeted and motivated customer base. When used properly, these programs can be a powerful tool for online marketing success.
Table of Contents: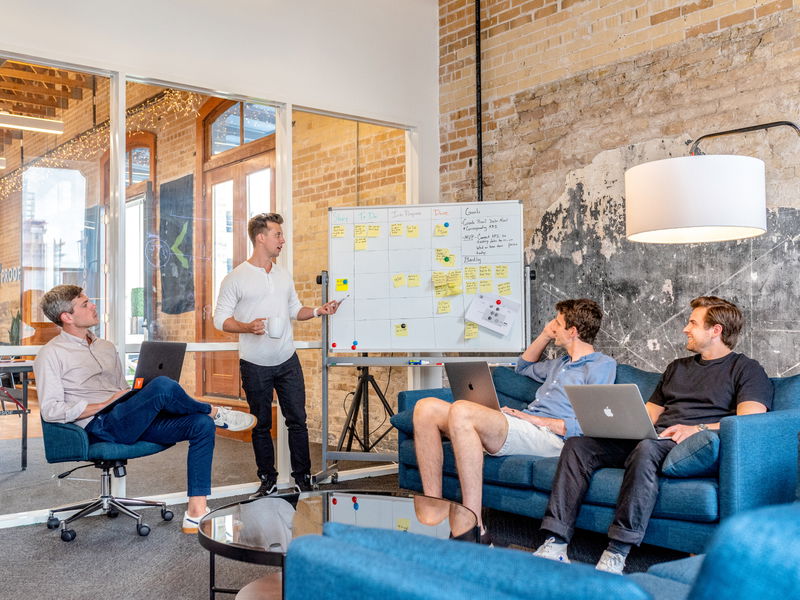 What Are Affiliate and Referral Programs?
Affiliate and referral programs have become popular in the online business community, as they provide a great way for businesses to expand their reach. Affiliate programs allow companies to pay commissions to other business owners or individuals for referring customers to their business. Referral programs are similar, but instead of paying commissions to other businesses, companies reward customers with discounts or in-store credit when they refer their friends and family to the business. Both programs can be used to drive new customers and sales to a business, making them an important part of any online marketing strategy.
Do you need a website?
Want to build a website but don't know where to start? Our website builder is the perfect solution. Easy to use, and with the ability to customize to fit your business needs, you can have a professional website in no time.
The Benefits of Affiliate and Referral Programs
Affiliate and referral programs can be highly effective tools to drive more traffic to your website and increase overall sales. When employed correctly, they can bring in new customers and reward existing customers for helping to spread the word about your business. Benefits of employing an affiliate and referral program in your online marketing strategy include:

Increased Visibility – Affiliates and referral programs are powerful marketing tools for increasing website visibility, as fans and followers of your business's affiliates can easily access your website through their referrals.

Saved Time & Costs – Affiliate and referral programs are great for saving time and money devoted to advertising, allowing your business to focus on other important tasks.

Finding New Customers – Affiliates are often great at finding new customers, and many of these new customers may become loyal and long-term supporters of your business.

Wider Reach – Referral programs can reach a much larger audience than traditional advertising, giving you a larger pool of potential customers.

Enhanced Engagement – Affiliates and referrals are more likely to get involved with your business and become more engaged with it on a regular basis.

Customer Loyalty – Customer loyalty is key to any successful business, and referral and affiliate programs can help to foster that loyalty. Customers will be more likely to stick around and continue to support your business if they are rewarded for spreading the word.
Setting Up an Affiliate and Referral Program
Setting up an affiliate and referral program is an important step in making the most of these programs in your online marketing strategy. An affiliate program allows you to reward customers, influencers, or other organizations for referring traffic and sales to your business. A referral program encourages existing customers to refer new customers, generating additional revenue for your business.

To set up an affiliate and referral program, begin by defining the terms and conditions, such as the commission structure, duration of agreements, and what types of traffic and sales qualify for rewards. Additionally, consider building an online dashboard to track commission payments, performance, and program convertibility. Finally, ensure you provide adequate training and support to any affiliates and referrers participating in your program. Doing so will increase their confidence and help maximize the success of your program.
Advertising Your Program
Advertising your program is a great way to reach potential members. You can do this through email campaigns, ads on social media, and other forms of online marketing. Make sure to focus on targeting the right audience, as the key to success is making sure only those who would be interested in your program are learning about it. Additionally, providing incentives or discounts for joining can be an effective way to attract people to your program and increase conversions. You should also offer plenty of reward options for members to stay engaged and keep receiving referrals or affiliate sales. Finally, don't forget to measure your performance to ensure that you are meeting your goals and targeting the right people for your program.
Ensuring Affiliate Success
When it comes to ensuring affiliate success, having a solid strategy in place is essential. Start by clearly defining your objectives with your affiliate and referral program, such as increasing brand awareness or generating more sales. Then, identify the right affiliates or partners to reach those goals. Take the time to research the partners you will be working with, as they should be knowledgeable and enthusiastic ambassadors for your brand.

Communication with affiliates is key to setting everyone up for success. Clearly define the performance goals and rewards that should be earned for meeting them. Make sure all partners understand the value of referrals and how it impacts their earnings. Providing affiliates with the tools and resources they need to be successful will also go a long way in helping them represent your brand.

To ensure success, you should regularly track the performance of your affiliates and adjust your strategy as needed. Offer additional incentives to partners who deliver high-quality leads, such as bonus rewards or additional perks. Taking this extra step can not only ensure your affiliates' success, but will help you get the most out of your affiliate and referral program.
Tracking Affiliate Performance
Tracking affiliate performance is essential when making the most of affiliate and referral programs in your online marketing strategy. It is important to have detailed records of the ROI you get from each affiliate, including their clicks, conversions and commissions. This helps you to understand your affiliate's effectiveness and enables you to focus more on the affiliates that are delivering strong results. Setting up analytics tracking and having detailed reports available will help you make informed decisions regarding your affiliate and referral program. Additionally, tracking the performance of your affiliates and referrals allows you to set better commissions and incentives that drive more focused and profitable relationships.
Motivating Affiliates
Affiliate and referral programs can be an extremely valuable asset to an online marketing strategy, however these programs cannot work without motivated affiliates. Most importantly, people need to have an incentive to join the program. The incentive should be twofold: a short-term incentive to join the program and a long-term incentive to continue participating.

One way to create a short-term incentive is to provide a bonus for joining the program, such as a one-time discount or even a small bonus for participating. Long-term incentives could include recurring commissions for referrals or upgraded access to services and discounts. Additionally, providing access to exclusive content or additional resources is an effective way to retain affiliates and referees.

Continuous motivation is critical in order to ensure that the program resonates with the affiliate. Keeping them updated on the program's progress, promoting events or activities related to the program and making individualized personal contact are all great ways to maintain motivation. Affiliates should be made to feel like a part of your team, not just another number.

Providing a great incentive, both short and long-term, and continually motivating your affiliates will go a long way in helping your affiliate and referral programs reach their full potential.
Summary
Affiliate and referral programs offer businesses great opportunities to increase sales, gain more exposure, and reduce advertising costs. When used correctly, these programs can be powerful tools in an online marketing strategy. Businesses must be sure to set up the programs correctly, advertise them wisely, and motivate affiliates and referees to generate maximum profits and success from these programs.