Incorporating Web Copywriting Into Your Online Marketing Plan
Web copywriting is an essential component of any digital marketing strategy. The right combination of words can help you create a successful marketing presence, build an audience, convert leads, and increase sales. This article outlines the key steps to creating effective web copywriting and integrating this into an online marketing plan.
Table of Contents: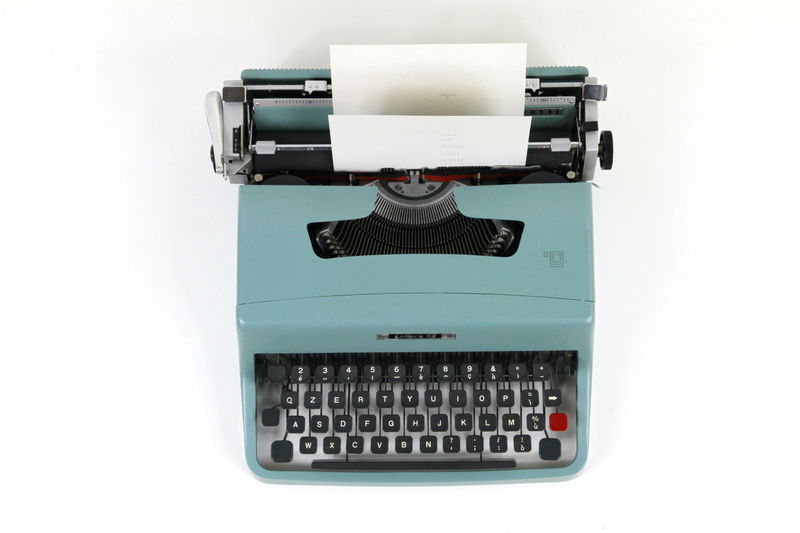 1. Define Your Target Audience
Before beginning your online marketing plan, it is essential to define your target audience. Consider who the primary consumers of your product or service are and to what degree they use the web for research. You must also determine how tech-savvy your target audience is, as this will affect the language you use in web copywriting. Once you have narrowed down your target audience, it's time to focus on tailoring your message to reach them. This should include crafting specific, compelling copy that specifically targets their interests and needs.
Do you need a website?
Want to build a website but don't know where to start? Our website builder is the perfect solution. Easy to use, and with the ability to customize to fit your business needs, you can have a professional website in no time.
2. Outline Your Main Goal
An effective online marketing plan must include web copywriting in order to achieve success. Your main goal should be to create content that is engaging and of the highest quality. To make this happen, the content you create should be unique, well-written, and persuasive. Additionally, it should be targeted to the right audience and make an effort to increase organic web traffic. Lastly, web copywriting should be optimized for search engines, so that your content can be found more easily.
3. Create Engaging Content
Creating engaging content is one of the most important aspects of a successful online marketing plan. Having content that appeals to both potential customers and search engines will help you to build a strong online presence. When creating content, you should use proper copywriting techniques that are relevant to your target audience and maximize your visibility in search engine results. You should also include call-to-actions that encourage readers to take action. It is important that your content is not only engaging, but also shareable, so your readers can spread the word about your business. Ultimately, creating engaging content is essential to succeeding in web copywriting, as it will encourage people to interact with your brand and make their way to your website.
4.Identify the Right Channels
When you are incorporating web copywriting into your online marketing plan, it is important to identify the right channels for your content. Depending on your business and goals, the right channels could be a combination of paid, organic, or social media content. The type of content shared through each channel should be appropriate for the audience each channel targets.

For example, paid search can be used to optimize content and direct users to pages that feature specific products and services. Meanwhile, organic content can help to engage and build relationships with your customers while also promoting specific offerings. Social media provides a platform for quick direct engagements and allows customers to build relationships with the brand and its messaging.

Using different channels for your content can be a great way to get your message out to an audience, but it is important to remember that it's not enough to simply post content across multiple platforms - the content needs to be relevant, linked to the company's brand, and engaging to be effective.
5. Familiarize Yourself with SEO
When it comes to your online marketing plan, incorporating web copywriting and SEO is essential. SEO, or Search Engine Optimization, is the practice of increasing the quality and quantity of website traffic by optimizing your content for search engine crawlers. Familiarizing yourself with SEO basics is key to ensuring your successes in online marketing.

SEO includes techniques like researching and using relevant keywords, optimizing page titles and meta tags, strategically using anchor text, internal linking, and optimizing images. You'll also want to focus on creating high quality content that's both informative and engaging. Applying effective SEO tactics to your web copywriting will help your pages show up higher in search engine rankings, resulting in more eyes seeing your content, and thus more opportunities to engage with potential customers.
6. Measure Performance
Performance measurement is an important part of incorporating web copywriting into your online marketing plan. As a marketer, you need to understand how successful your web copywriting is. This can be done through tracking website visits, analyzing user engagement, and using A/B testing to see the effectiveness of different web copywriting.

It's essential to track website visits to see how much traffic is being driven to your site through your web copywriting. User engagement data can offer insights into things such as how users interact with the website, which web pages are the most visited, and how web copywriting impacts the user's experience. A/B testing is also a great way to measure the effectiveness of various web copywriting campaigns. This will show you how different styles of copywriting impact conversions and can help you optimize your web copywriting for greater results.
7. Revise & Refine Content
Revising and refining web copywriting is essential for any online marketing plan. Quality web copy helps to ensure that visitors understand the information presented on any website or blog. After the initial pieces of web copy have been created, they should be thoroughly checked for accuracy and reworked as necessary.

Editing web copy should be approached with a critical eye. Every sentence needs to make sense and deliver the right message. The structure of each sentence should be sensible and the overall grammar should be correct. If there are multiple paragraphs, they should be laid out in an orderly manner, linking them together logically.

Good copywriting can set the tone for a website, so taking the time to revise and refine is a worthwhile endeavor. Checking for typos and double-checking any other information is essential for producing effective web copywriting. Once the copy has been perfected and meets the standards of the team, it is ready for publication.
8. Track Results
It's important to track the results of your web copywriting efforts. Analyze website traffic, click-through rates, and conversions to measure the success of your online marketing plan. Keeping track of these metrics can provide insights into what content resonates with your target audience, as well as identify any areas of improvement. Utilizing analytical tools such as Google Analytics can help you gain a better understanding of your website's performance and identify opportunities to optimize your copywriting for maximum impact. Additionally, track campaign-specific metrics to gain insight into how your web copywriting is impacting your overall marketing efforts.
Summary
Web Copywriting is an effective online marketing tool that helps build an audience, increase sales, and convert leads. With proper implementation and analysis, web copywriting can be a powerful way to increase success and engagement with your online marketing efforts.