Identify Your Brand Voice in Your Online Campaigns
Creating an effective and professional brand for yourself or your business's online campaigns is key for achieving success. A memorable and quality brand voice is one of the critical elements for achieving effective branding. Identifying your unique brand voice is essential to make sure all your online campaigns are on-brand, compelling and generate desired results.
Table of Contents: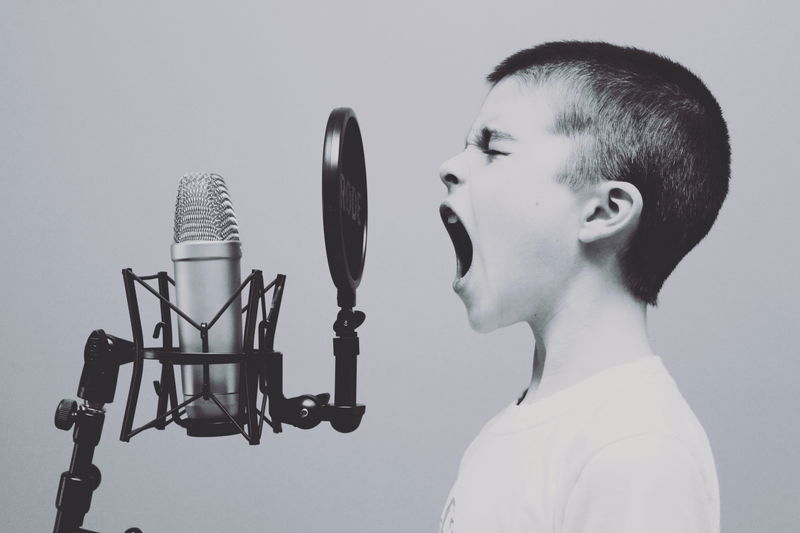 Understand your target audience
To effectively launch an online campaign, you need to have a clear understanding of your target audience. Knowing your target audience intimately will help you tailor the language and messaging to the specific needs of the people you're reaching. Ask yourself who your campaign is intended for — are they a younger demographic, or are they an older one? Are they mostly man or women? Where are they located? What do they as work? Are they tech-savvy or is this a campaign intended to introduce them to a new technology? Once you've identified your target market and gathered data about them, you can then craft the perfect message that resonates with their interests and speaks to their needs. This can help you effectively reach your desired audience and keep them engaged with your brand's message.
Do you need a website?
Want to build a website but don't know where to start? Our website builder is the perfect solution. Easy to use, and with the ability to customize to fit your business needs, you can have a professional website in no time.
Identify tone and purpose of campaigns
Identifying your brand voice in online campaigns is essential for successful marketing. Knowing the tone and purpose of your campaigns can help you create a cohesive message and define a specific audience for your target market. Tone and purpose can convey a company's values, goals, and overall message.

Analyzing the tone of your campaigns is a great way to measure how customers are responding to your message. Are they feeling informed, energized, or inspired by your content? Do they feel heard? Tone should be reflected in the language you use and the visuals you use to bring the message to life.

When it comes to purpose, it's important to be clear on the intentions behind your messages and campaigns. Are you trying to drive sales? Increase brand awareness? Educate your customers on a specific topic? By understanding the purpose of your campaigns and how they fit into your overall goals, you can create campaigns that effectively communicate with your target audience and create meaningful connections.
Evaluate your overall message
An effective online campaign starts with clearly identifying your brand voice. Evaluating your overall message helps ensure it is consistent with your brand identity and resonates with your target audience. Taking the time to review your online campaigns can help you streamline the process and strengthen your communication. Look over each element of your campaign from the visuals, to the messaging, to the customer interactions. Ask yourself, does my message communicate the core values of my brand? Is it easy for customers to understand and engage with? Do the visuals portray the image I want my brand to convey? Making sure your message is consistent and effectively communicates your brand voice is essential for a successful marketing effort.
Create power words and taglines
In today's digital landscape, it's imperative to have a strong brand voice that carries through all of your online campaigns. Creating power words and taglines can be an effective way to differentiate your voice and make your content stand out.
Crafting the right power words and taglines requires understanding your audience and thinking through the emotion or feeling you want to convey. Consider your target market, your message, and the action you want your customers to take.
These words and taglines should capture attention and emotionally resonate with the audience. When creating powerful copy, put yourself in your customer's shoes and identify what will make them act.
To ensure you're using language that speaks to your audience, create focus groups and conduct market research. This will help you identify the language and tone that works best for your brand.
Ultimately, the goal for these words and taglines is to ensure your brand message is heard. Make sure your copy is concise and inviting, so that your target market can reach you quickly and effortlessly.
Consider brand visuals
When identifying your brand's voice in your online campaigns, it is important to consider the visuals you are using. The visuals you choose can help to set the tone you're trying to get across to the public through your campaigns.
Breaking it down into its components, visuals can be things like photography, graphic design, logos, colors, fonts, animation, and illustrations.
These elements all help to build the emotion and credibility behind your campaigns and differentiate your brand from any others.
Photography and illustrations need to be reflective of the values you're presenting and the image you want to portray.
The type of font, colors, and logos you use need to be recognizable, unique and memorable, so that customers can quickly identify which brand or business they are engaging with.
Including visuals in your campaigns can help to bring the message to life and make it relatable.
By putting thought into the visuals you choose, you can ensure that your online campaigns will be successful and effective in representing your brand.
Involve your team
Meaningful and engaging online campaigns begin with a clear understanding of your brand voice. The key is to involve your team throughout the entire process in order to effectively capture your company's vision, mission and message.

Involvement at the start of the process ensures your team is aware of the goals and objectives of the campaign. Include members in brainstorming meetings to define the general idea, collecting ideas and feedback. This will provide everyone an opportunity to contribute.

In the development phase, your team should review all the drafts, social posts and other elements to guarantee quality communication that remains true to your brand voice. This is also an ideal time to assess the performance of the content, which will help provide future direction for creative work.

Finally, involve your team in determining success by creating performance metrics and analyzing the data. This will enable the team to quickly understand the best practices for managing future campaigns and discussing any changes that need to be made.

By involving your team through the entire process, you create a sense of ownership and responsibility that will help make your online campaign successful.
Review and refine
Review and refine your online campaigns to ensure that they are in line with your brand voice. Analyse the results of your campaigns by tracking clicks, views, likes, shares, and other user interactions. Pay close attention to the comments and feedback that users provide as this will help you understand what resonates with them most and identify potential areas of improvement. Make any necessary adjustments to your campaigns and test them on an ongoing basis. Also, remember to check out the competition to get an understanding of where they're succeeding and where they might be falling short. With a thorough review and refine process, you can ensure that your campaigns always deliver on your brand message.
Summary
In order to create a successful online campaign, it is essential to develop a unique and memorable brand voice. This involves understanding your target audience and their communication needs, determining the tone and purpose of your campaigns, and creating compelling power words and taglines to engage with potential customers. Involving your team in the process, as well as considering visuals for your brand, can also be helpful. Lastly, review and refine your brand voice to ensure its appropriateness in all online campaigns.