Creating Effective PPC Ads: A Guide
Creating effective PPC ads requires a balance of creativity, consistency, and optimization. This guide will examine key elements of PPC ads, from ad targeting, and how to craft a successful PPC campaign for maximum returns.
Table of Contents: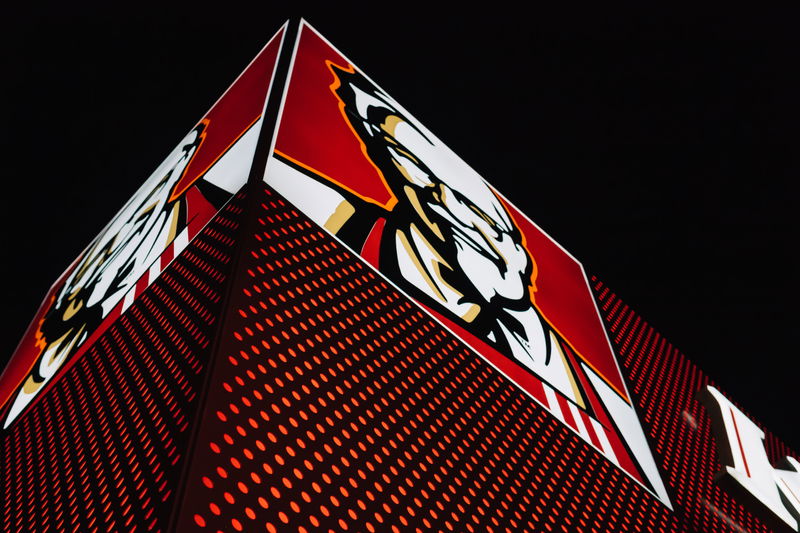 Understanding PPC
Pay-per-click (PPC) advertising is one of the most popular forms of online advertising. It is an effective way to target a specific audience, as well as promote specific items or services. Understanding the basics of PPC and how it works is essential for creating effective PPC ads.

PPC campaigns are built around keywords or phrases that are related to what the advertiser is trying to promote. When a user searches for that keyword, the ad will be displayed. If the user clicks on the ad, the advertiser will be charged a fee. This text ad is then displayed prominently at the top of the search results page, making it easy for the user to notice.

To be successful with PPC, you need to research and choose the right keywords and create a budget. Researching the keywords will allow you to get more targeted traffic and better qualified leads, which are essential for creating effective PPC ads. You also need to be aware of competition and devise a budget that will make your ad stand out from the competition.

Finally, you will need to track and test your campaigns regularly to ensure that you are getting the most out of your campaigns. By understanding the basics of PPC and taking advantage of the data-tracking tools available, you will be better prepared to craft an effective PPC campaign.
Do you need a website?
Want to build a website but don't know where to start? Our website builder is the perfect solution. Easy to use, and with the ability to customize to fit your business needs, you can have a professional website in no time.
Choosing the Right Keywords
When it comes to creating effective PPC ads, choosing the right keywords is essential. It can make or break your campaign.

Start by doing some keyword research to get ideas for relevant terms and phrases. Google Keyword Planner is a great tool for that. You can also look for keyword trends and find related keywords that can help you create a winning keyword list.

Once you have a list of keywords, decide which ones to use in your ads. You can start by adding the most popular ones, then add keywords related to those keywords. Pay attention to the search volume of each keyword and modify your keyword selection based on the average cost per click and relevance.

You also want to include long-tail keywords and negative keywords to your list. Long-tail keywords are more focused and descriptive, and negative keywords help you exclude irrelevant searches.

By carefully selecting and optimizing your keywords, you can target the right customers and make sure your ads are seen by the right people. This simple step can significantly improve the performance of your campaign.
Creating an Eye-Catching Design
Creating an eye-catching design for a PPC ad is crucial to success. It helps to draw the attention of the potential customers and convince them to click through. To create an effective design, a few key elements should be taken into consideration.

The first element to consider is color. Using bright, vibrant colors can draw people in and create an eye-catching look. Additionally, it's important to pay attention to the size and layout of the ad. Using visuals and whitespace to create a pleasing design increases the chances of the ad being noticed.

Finally, having a clear and concise message is essential in all forms of advertising. For PPC ads, the headline should quickly grab the visitor's attention and entice them to click for more information. The message should be convincing yet succinct.

By following these guidelines, you can create a PPC ad with an eye-catching design that will draw in the target audience and increase conversion rates.
Writing Effective Ads
Writing effective ads is essential for success in creating effective PPC Ads. A great ad can bring in higher click-through rates, more conversions and more website visitors. Here are some tips to help you write more engaging, informative and persuasive ad copy.

Start by researching your audience. Understand who they are and what they're looking for. Using insights gained from consumer analysis, create content that speaks to their interests. This can include a unique angle or creative solution that addresses their needs and resonates with them.

Include keywords, relevant to your target audience, within your ad , as this increases its relevancy. Aim to clearly and accurately explain the problem and the solution you're offering. Use action words, such as "buy", "order" or "subscribe" to make the offer inviting and compel the reader to act.

Keep the copy short and simple. When competing with other PPC advertisements, your ad must stand out and capture your audience's attention. Use humor, creativity and persuasive language to draw the reader in.

Finally, add a call to action and provide specific instructions to guide your audience. Including a clear call to action such as "Buy Now" or "Sign Up Today" improves engagement and boosts click-throughs within your PPC Ads.
Using Targeting and Remarketing
When it comes to creating effective PPC ads, targeting and remarketing are key components. Targeting helps you to reach the right people with the right messages. You can use demographic or geographic targeting depending on the goals of your particular campaign. Remarketing allows you to identify potential customers who have recently viewed your site and reminds them of your product or service. Utilizing targeting and remarketing together can help to maximize the success of your PPC campaigns by reaching the relevant people.
Analyzing and Optimizing Ads
Ads are an essential feature of effective PPC campaigns. A well-analyzed and optimized ad will help you get the most out of your PPC campaign. The key to successful ad optimization is measuring the performance of your ads and understanding what factors contribute to that performance. By looking at metrics such as impressions, clicks, and conversions, you can understand how customers interact with your ad and make changes that will improve your click-through and conversion rates.

It's important to A/B test, to identify which elements bring about the biggest improvements. Common things to test include headlines, copy, visuals, and target audience, as these elements can have a big impact on the performance of an ad. Furthermore, it's important to keep an eye on metrics such as Quality Score, which can inform you when changes are needed to keep your ad from losing relevance. When you measure and analyze your ads, you'll be able to successfully create effective PPC ads that drive results.
Best Practices for Long-Term Success
From design to implementation, there are several best practices to ensuring long-term success with the creation of effective PPC Ads. Here are a few to consider:

1. Keep the ads sharp, targeted and relevant to the user. Poorly targeted ads often have high bounce rates and low engagement, so it's important to create ads with a clear message that is both interesting and informative.

2. Monitor ad performance and make adjustments on the fly. Keep an eye on which ads are performing well and which aren't, and make changes to the ads to keep them relevant, interesting, and successful in reaching target audiences.

3. Use a combination of different Ad platforms. Different platforms work better for different businesses and are used for different goals. Utilizing multiple platforms will help to create a wider reach and a highly effective PPC ad campaign.

4. Test different ad designs, and placement. Different placement and messages can impact how effective the ad is, so testing different options and assessing the campaigns based on performance is key.

Creating effective PPC ads can yield significant returns when it comes to increasing brand awareness and driving conversions, however, implementing best practices will help ensure a campaign's long-term success.
Summary
Creating effective, high-performing PPC ads requires careful analysis. This guide provides an overview of key elements to consider when crafting a successful PPC ads campaign, from ad design to targeting and optimizing.