Creating a Winning Keyword Strategy for SEO
Creating a successful keyword strategy is a crucial step for any business wanting to maximize their SEO potential. Conducting research and creating a clear plan for targeting specific keywords can help ensure that visitors are able to easily find the business online. In this article, we'll discuss the basics of creating an effective keyword strategy, as well as tips and techniques for getting the most out of it.
Table of Contents: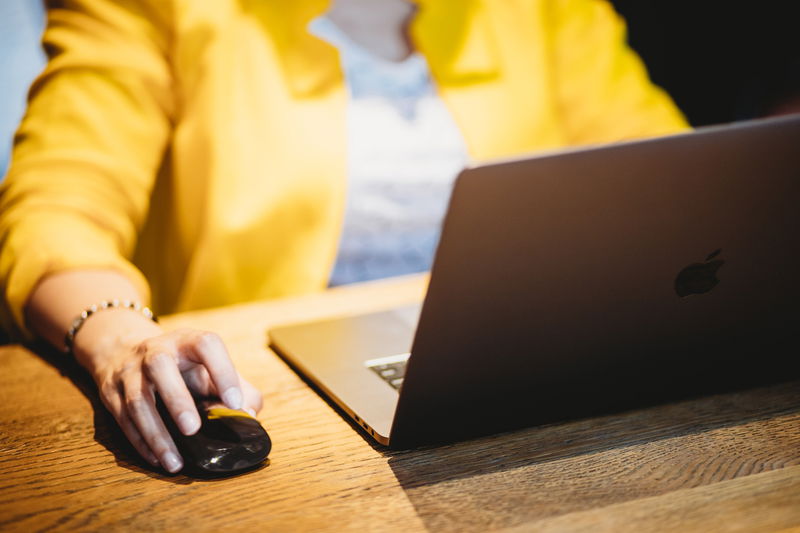 Analyzing Your Audience
If you want to create a winning keyword strategy for SEO, the first step is to analyze your audience. Knowing who your target audience is, what they are searching for, and what keywords they are using will give you a good insight into how to construct an effective SEO keyword strategy.

Researching your target audience's demographics, interests, and questions is key to understanding their needs, so you can tailor your keywords to match. Additionally, using demographic data to segment your audience can help you optimize your keyword strategy even further by fine tuning the list of keywords to each segment.

Analyzing incoming search traffic can also be helpful when deciding which specific keywords to focus on in your SEO keyword strategy. You can find this data in your website's analytics dashboard or within the Search Console by Google. These tools can help you identify which topics and keywords are yielding the best results and allow you to tune your keyword strategy accordingly.
Do you need a website?
Want to build a website but don't know where to start? Our website builder is the perfect solution. Easy to use, and with the ability to customize to fit your business needs, you can have a professional website in no time.
Organizing Your Keyword Research
Organizing your keyword research is the first step in creating this winning strategy. To start, consider what your website's primary goal is, and list out the specific elements that come along with that goal. From there, break your keyword research into unifying categories. This will help you to easily review the big picture and make decisive decisions.

Additionally, use spreadsheets to keep track of your keyword research and the data associated with each keyword. Doing this will help you to track which keywords are performing well and identify areas where your research may be lacking.

There are many ways to organize your keyword research, from digital to analog. By organizing your data, you can ensure that your keyword strategy is effective in helping you reach your website's primary goals.
Understanding Your Competition
When creating a keywords strategy for SEO, it is vital to understand your competition. Take the time to research and analyze the keywords being utilized by your competitors. Keep track of their rankings, as well as the kinds of content they are creating. This will allow you to determine which keywords they are using that may be ranking highly, and how you can use them in your SEO plan. You should also research what changes they have made to their SEO in recent months, as well as the kind of traffic they are receiving. This will provide you with valuable information regarding what strategies they may be using that you could consider utilizing yourself. By understanding your competition, you will be better prepared to craft an effective keyword strategy that will help you reach your SEO goals.
Creating Your Short- and Long-tail Keywords
Short-tail and long-tail keywords are an essential part of any successful keyword strategy for SEO. Short-tail keywords are general terms made up of 1-3 words, such as "shoes" or "digital marketing". Long-tail keywords are more specific terms made up of 4 or more words, such as "pink platform pumps" or "SEO content writing services".

The goal of creating both short- and long-tail keywords is to match your content to the queries of your target audience. Short-tail keywords are more common, leading more traffic to your website, while long-tail keywords are more likely to lead to visitors who are ready to convert. Therefore, a keyword strategy should include both types in order to attract visitors at any stage of their customer journey.

When creating a keyword strategy, it is important to identify the highest performing and relevant keywords for your industry. Analyzing relevant competitors in relation to search engine ranking positions and using effective keyword research tools can help you determine which keywords to use. Additionally, optimizing your website metadata and heading tags to include short- and long-tail keywords can help you get noticed by search engines and attract more leads.

Overall, it is important to create a balanced keyword portfolio that includes both short- and long-tail keywords in order to get noticed and optimize for search engine rankings. Additionally, utilize keyword research tools to create an effective keyword strategy so you can reach the right target audience.
Establishing Your Target Areas
Establishing your target areas is essential for creating a successful keyword strategy for SEO. Your targets should be clear and well-defined to ensure maximum efficiency. To discover what your target areas should be, start by considering your product or service and the needs of potential customers. Research relevant keywords, terms and phrases that people use when searching for products and services like yours and create a list of potential targets.

Focus on long tail keywords, which are more specific and less competitive, as they are more likely to produce quality content, engage visitors and lead to conversions. Perform a competitive analysis to help you gain insights into the current search landscape and to identify opportunities. Additionally, use advanced or paid keyword research tools to learn about search volume and the number of searches for each keyword.

These initial steps will lay the foundation for your keyword strategy. The more knowledge and research that you gather about your target keywords, the easier it will be to monitor and refine your SEO efforts in the long run.
Implementing the Right Keywords
Implementing the right keywords is a key component of creating a winning keyword strategy for SEO. Creating a list of relevant and popular words and phrases related to your content is the first step.

A thorough keyword research process can help you determine which keywords are most likely to drive organic traffic to your website or blog. Consider popular keyword variations and long-tail keywords that match your content to ensure you're targeting the right audience.

Once you have a list of relevant keywords, you'll need to incorporate them into your content. Strategically placing keywords in title tags, meta descriptions, and sections like the introduction and conclusion is essential.

You'll also want to optimize page copy and incorporate keywords wherever possible. Taking the time to find the best keywords for your strategy and implementing them correctly will pay off in the long run, leading to more organic traffic and more leads for your business.
Refining and Tracking Your Results
Once you've gathered your list of potential keywords, it's time to refine and track your results. Refining your list helps you narrow down your target keywords and focus on the ones that are most relevant to your goals.

To do this, use keyword analysis tools to help determine each keyword's seasonal trends, search volume, and competition level. This will help you determine which keywords are most likely to give you the best return on your SEO investment.

Once your keywords are refined and prioritized, it's time to track your performance. Regularly monitoring your keyword rankings will provide you with important data on which tactics are the most effective. By analyzing this data, you can quickly identify discrepancies or patterns to help you make more efficient use of your SEO strategy.
Applying the Results to Other Channels
Successfully crafting a keyword strategy for SEO is a tremendous step toward success, but it's only the beginning. Achieving optimal rankings in search engine results is contingent on remaining consistent and integrated throughout multiple channels. Applying the results of keyword research to other marketing realms can give your overall SEO strategy a powerful boost.

Optimizing the content found on social media channels with the keywords you've targeting is a great place to start. Incorporating these terms into titles, descriptions, and actual content can help create an SEO-friendly presence on these platforms. Additionally, integrating keywords into digital advertisements is another beneficial way to drive organic results and get your company noticed.

Ultimately, linking keywords both on and off page can help create a unified, top-notch SEO strategy. Utilizing this approach, your website will benefit from heightened visibility, higher rankings, and improved traffic.
Summary
Creating a winning keyword strategy doesn't have to be an overwhelming process. By taking the time to research your audience, competition, and target areas, you can ensure that you're reaching customers in exactly the right way. By tracking and refining as you go, you can ensure that your keyword strategy gives you the best organic results possible.