The Guide to Creating a Business Plan Step by Step

Creating a business plan involves several steps, from researching the market and competition to doing a realistic financial forecast. This step-by-step guide will help entrepreneurs understand the components of a good business plan and write an effective one for their business.
Table of Contents: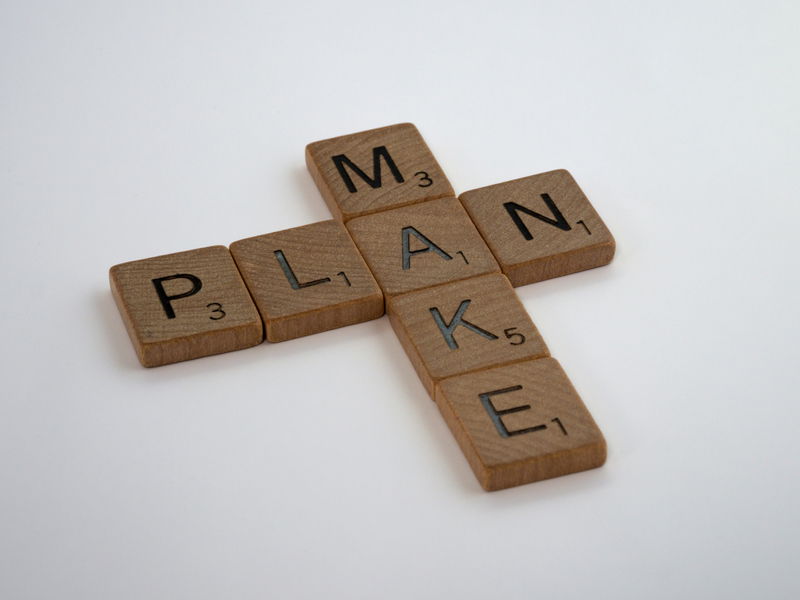 Conducting Market Research
Conducting market research is an important step in creating a business plan. It is essential to understand your target customer and the potential demand for your product or service. You can conduct market research using surveys, interviews, and other methods to determine potential market size, customer needs and preferences, and the competitive landscape. It is important to explore the viability of your business idea before making any major investments. Gathering insights from industry experts and direct customer feedback can help you refine your business plan and strengthen your competitive position. It can also help you identify changes you should consider making to your product or service to better meet customer needs.
Do you need a website?
Want to build a website but don't know where to start? Our website builder is the perfect solution. Easy to use, and with the ability to customize to fit your business needs, you can have a professional website in no time.
Defining Your Business Goals and Objectives
Defining your business goals and objectives is a crucial step in creating a business plan. The goals and objectives you set should be specific and measurable, and each goal should be relevant to your overall business plan. A few examples of business goals and objectives are increased revenue, operational efficiency, customer loyalty, profitability, and product quality. Objectives should be specific, demanding, and feasible. Business owners should also consider long-term objectives, such as goals for growth, financial stability, and employee satisfaction.

Setting clear, achievable goals keep you focused on what needs to be done. Furthermore, it is important to periodically review these goals to ensure they are still relevant to your business. Assigning a timeline and budget to each goal helps to hold yourself and your team accountable. This type of goal setting helps to measure accomplishments and identify areas of improvement.
Analyzing Your Competition
One of the most important aspects of creating a business plan is analyzing your competition. Knowing your competitors' strategies, target markets, and pricing models is essential for success. You can use this knowledge to develop strategies for pricing, marketing, and product position that give you an edge in the marketplace.

To analyze your competition effectively, conduct market research and consider different perspectives. Understand your competition's strengths and weaknesses and how your own business might improve upon their ideas. Look at customer reviews, industry journals and studies, and competitor websites to get a better understanding of your competition's strategy.

Think about how your own product or service stands out from the competition. Research your industry's competitive landscape and analyze the competitive forces within your market. Use this information to identify opportunities that can help your business stand apart from the rest. Make sure you use this knowledge when creating your business plan.
Outlining Your Sales and Marketing Plan
Creating a comprehensive sales and marketing plan is key to the success of any business plan. Outlining initiatives to promote your products or services will help you differentiate yourself from the competition.

Start by defining your target audience. This might include demographics, like location and income, or psychographics, such as interests and behaviors. This will be a key factor in shaping your sales and marketing efforts.

Next, list the channels you'll use to reach your target audience. This could include everything from advertising to social media, email campaigns, and offline activities. Describe each with a brief summary and estimated cost.

Finally, craft a strategy for gauging success. This might include setting specific goals, such as lead conversion rates, and tracking metrics, like website clicks and sales. By measuring success, you can refine and optimize your strategy.

Outlining these steps in your business plan will give clarity to your efforts and show potential investors that you have the plan to drive and measure growth.
Creating Your Financials
Creating your financials is an essential part of creating a business plan. This includes drafting an income statement, balance sheet, and cash flow statement. An income statement is a projection of a company's revenues, costs, and profits. The balance sheet is an overview of assets and liabilities. Lastly, cash flow statements describe the sources and uses of cash.

To prepare these documents, you need to analyze the financial needs of your business and determine the amount of capital you will need. You can use online accounting software such as QuickBooks or Xero, or create your own Excel spreadsheet, and your financials. Be sure to consider the costs of operations, wages, taxes, materials, and any other expenses you might incur.

By doing a thorough analysis of your financials, you can identify potential risks and prepare strategies to mitigate them, while also optimizing profits and staying within budget. This will set you up for success when it comes to obtaining capital and other resources.
Writing Your Business Plan
Writing your business plan is a major step in your journey to creating a successful business. It not only helps you outline your business's goals and objectives but also provides potential investors with an overview of your company's structure and values.

When writing your business plan, start with an executive summary that briefly outlines the main points stated in your business plan. This should include the mission statement and key information regarding the financials and competitive position of the business.

Next, you should include an in-depth look at your product or service and how it will help customers or members of the industry. Include a description of the target market and a market analysis that includes your competitive position. Also, include a comprehensive marketing and sales section that outlines your pricing and promotion strategies.

Finally, your business plan should provide financial projections. This includes cost estimates such as rent, labor, and overhead. Also include start-up funding sources and a financing plan, to illustrate how necessary capital will be raised.

In conclusion, it is important to create a business plan that is tailored to the individual needs of your business. This includes details about your product, the target market, financial projections, and funding sources. A well-constructed business plan is essential to gaining credibility and potential investors.
Finalizing Your Business Plan
Once you have written and revised your business plan, it is time to finalize it. Make sure you thoroughly proofread the document, paying attention to grammar, punctuation, and spelling mistakes.

The next step is to include any supporting documents such as financial statements, tax returns, bank statements, or other documents. Make sure you include any documents that are pertinent to the business plan.

Then, save your document in both the hard copy form, as well as a digital copy to be stored online. This will make sure that your business plan is always accessible, communicable, and secure.

Finally, ensure that you always have multiple copies of your business plan available. It is just as important for you to always have a copy as it is for potential investors or lenders.

By taking these steps, you can ensure that your business plan is complete and ready to start being circulated.
Reviewing Your Business Plan and Making Adjustments
When it comes to creating a successful business plan, it's important to set aside time for regular review and adjustments. A review allows business owners to make sure their plans are up to date with their current goals and objectives.

Reviewing should be done on a regular basis, such as quarterly or yearly. This allows business owners to take current market trends and their own progress into account. During the review, owners can assess what has worked in the past and what needs changing in order to stay competitive and achieve their desired outcome.

When reviewing, make sure to take a close look at the financial projections and consider your long and short term goals. Consider any potential changes to the market, customer demands, technology and your own personal goals. From there, you can determine which steps need to be taken to adjust the business plan accordingly.

Don't be afraid to make changes to your business plan when necessary. Staying proactive and open to change is essential to staying competitive in the long run.
Summary
Creating a business plan is an essential part of starting a business. This guide will provide entrepreneurs with the information they need to create an effective business plan for their venture. It includes simple step-by-step instructions to understand the components of an effective business plan.