Choosing a PPC Agency
When looking for a pay-per-click (PPC) agency to manage your PPC campaigns, there are several factors to consider, including experience, pricing, the type of services they offer, and data collected. By doing your research and selecting a qualified team, you can ensure that you get the most out of your PPC campaigns
Table of Contents: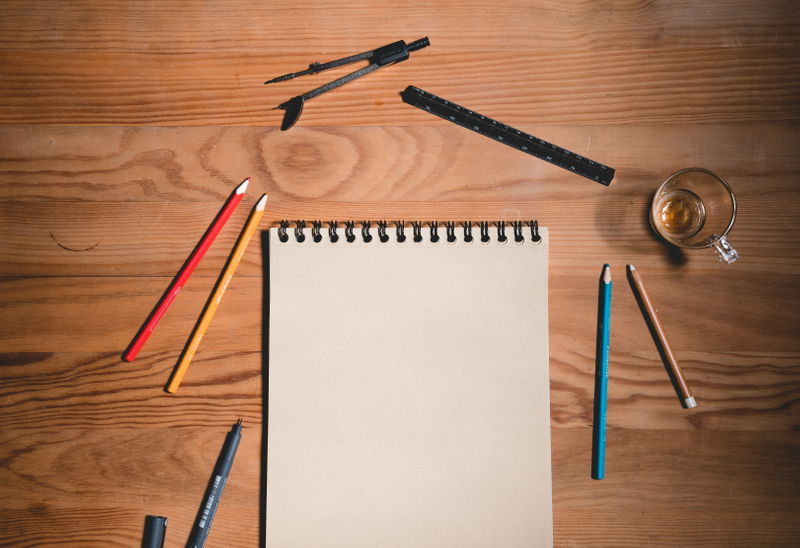 Experience
When selecting a PPC agency, it is important to consider their level of experience. It is essential to ensure that they are familiar with the platform you will be utilizing, such as Google Ads or Bing Ads. Ask potential agencies about the number of clients they have served, how long they have been in business, and if they have experience running campaigns for companies in your industry. Additionally, inquire about the strategies they will use to approach the project and their ability to track the success of the campaigns. Ultimately, you want a PPC agency with a proven track record of successful campaigns and a deep tool box of best practices for you to draw from.
Do you need a website?
Want to build a website but don't know where to start? Our website builder is the perfect solution. Easy to use, and with the ability to customize to fit your business needs, you can have a professional website in no time.
Pricing
Choosing the right PPC agency is key to success when running a Pay-Per-Click (PPC) advertising campaign. Before selecting a PPC agency, you should know the different pricing models they may offer. Depending on the goals you want to achieve from your PPC campaign, you should select the agency that best fits your needs.

Hourly fee and project-based pricing are some of the most common pricing models. A PPC agency utilizing the hourly fee model will bill you for services based on the number of hours they work on the campaign. Project-based pricing is more cost-effective and offers estimated costs up front based on a list of objectives and deliverables.

You should also consider an agency's history of campaigns and track record before signing any contracts. An agency that shows success and customer satisfaction is less likely to charge overly expensive rates. Be sure to shop around and read customer reviews before signing a contract with a PPC agency.
Services Offered
When considering a PPC Agency, it is important to consider the services offered. Many Agencies offer comprehensive solutions for running optimized campaigns, including strategy and keyword research, ad creation and testing, budget optimization, and tracking and optimization of campaigns.

These services may also include monthly reports on how your campaigns are performing and how to improve them in the future. Additionally, they may offer comprehensive PPC reporting with actionable insights on how to improve campaign performance over time. The agency should also be able to provide their clients with insights on the latest market trends, best practices, and even industry compliance.

Lastly, the agency should be willing to assist in any way possible to keep campaigns running efficiently and effectively. If any challenges arise with the campaigns, the agency should be quick to respond and capable of providing helpful guidance and solutions.
Data Analysis
Data analysis is key when it comes to choosing the right PPC agency. An experienced agency should be able to analyze data from various sources, such as website analytics, campaign performance data, and sales performance data. This data should be used to identify and prioritize areas for improvement and to develop actionable insights.

The analysis should also provide insights into audience behaviors, trends, and interests. This information can be used to develop campaigns that reach the most relevant audiences, helping to ensure that the budget is being used in the most effective way.

Once the data has been analyzed, the agency should present their recommendations in an easily-understood report. This report should clearly outline the actionable steps the agency will take to boost PPC performance and cut costs. This can help to make the decision-making process simpler, as clients will be able to quickly understand the agency's proposed solutions.
Customer Service
When it comes to choosing the right PPC agency, the customer service is arguably the most important factor to consider. A great customer service team will make sure to provide assistance, no matter how large or small the issue. They should be available by phone, email or chat, and should be professional and courteous.

Furthermore, the customer service department should be knowledgeable and helpful. They should be able to answer questions clearly and concisely and provide solutions or alternatives when appropriate. Finally, they should acknowledge customer feedback and work hard to resolve any customer issues.

Overall, the customer service provided by a PPC agency should be reliable, effective and quick. If a customer service team fails to meet these criteria, it's best to look elsewhere.
Flexibility
When it comes to choosing the right PPC agency, flexibility is key. It's important to select an agency that will be able to adjust their strategy to meet your specific needs. This can include optimizing campaigns on a regular basis to fit changing market conditions, or customizing the approach to better target the right audiences. The right partner should be able to provide a range of services and adjust them to achieve the best results.

Your agency should also be able to offer strategic insight, as well as ideas about how to identify and target customers more effectively. Furthermore, they should also be willing to provide assistance in setting up campaigns and carrying out tests to ensure that each campaign is successful.

A flexible agency is an invaluable asset when it comes to PPC, as they can make adjustments to your program when the need arises. This is particularly important when you are running campaigns across multiple platforms, such as search and social media. Having an agency that is flexible enough to meet your specific needs will make your PPC campaigns more effective and successful.
Creativity
When it comes to choosing the right PPC agency, creativity is key. A successful PPC campaign should appeal to its target audience; this means being creative in the ways ads are developed and displayed. A great PPC agency will have a strong understanding of the target audience and be able to develop compelling ads that reflect this.

They should also have the ability to think outside the box and come up with new, innovative ad ideas to capture the attention of the audience. Creative PPC campaigns often have the most effectiveness, as many of their ads are simply too interesting to ignore. Companies should seek out an agency that will find creative ways to promote their product or service and that also has experience in the field.
Summary
When choosing a PPC agency, there are several factors to consider, such as experience, pricing, services offered, data analysis, customer service, flexibility, creativity, and return on investment. Researching and selecting a knowledgeable agency can make sure that your campaigns maximize efficiency and success.