Benefits of Hiring a Business Plan Writer
Creating a business plan is a crucial step to starting a successful business, yet not all entrepreneurs have the time and resources to draft one. Hiring a business plan writer can offer numerous benefits, such as providing expertise, forming valuable strategies, and helping secure capital.
Table of Contents: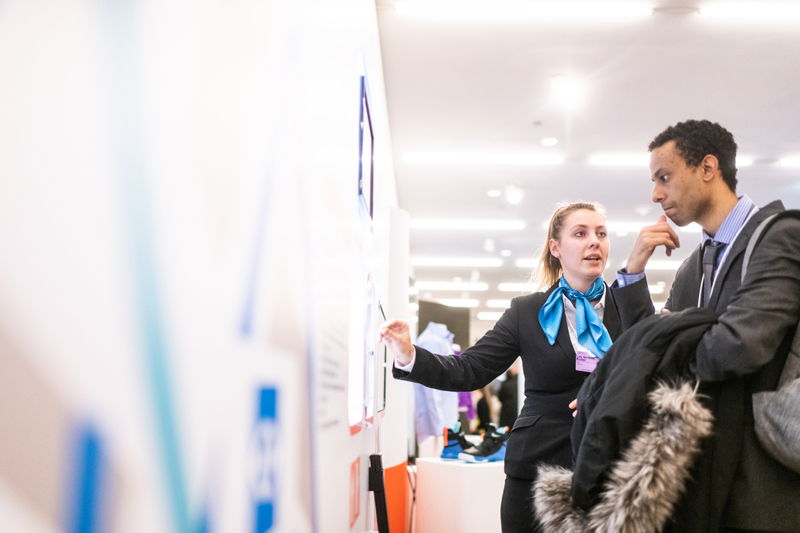 Expert Advice
Hiring an expert write your business plan can be one of the best investments you can make as an entrepreneur. An experienced business plan writer can provide invaluable advice and insight into developing a successful plan. They have an extensive background in the intricacies of business financials and the challenges of breaking into new markets. With their help, you can create a document that explains your vision and provides details about your products, services, and operations.

A professional writer will also ensure that your plan adheres to all the standard formatting, grammar, and spelling guidelines that can be critical when submitting to investors or loan officers. They can lend their expertise to help craft realistic and attainable financial projections, demonstrate how you will effectively manage growth, and provide research and financial analysis that illustrates potential challenges and setbacks you may encounter.

Ultimately, hiring an expert in the field develop your business plan is essential to your success. Their experience in preparing and presenting reliable, accurate information can be instrumental to ensuring your plan secures the necessary funding and helps to propel your business to the next level.
Do you need a website?
Want to build a website but don't know where to start? Our website builder is the perfect solution. Easy to use, and with the ability to customize to fit your business needs, you can have a professional website in no time.
Providing Strategies
Hiring an experienced business plan writer can be an invaluable asset in helping a business to define its goals and provide strategies for achieving them. The plan should include details on how to increase sales, reduce costs, and maximize operating efficiency. Additionally, an effective plan will focus on building loyal customers, setting realistic short- and long-term goals, and managing risk. The plan should include strategies for marketing and customer loyalty, as well as strategies for managing cash flow, taxation, and other financial matters. A good plan will take into account the competitors and the target market, and offer strategies for staying ahead of the competition. Financial forecasting, market analysis, and pricing analysis will also be included.

The business plan writer can help provide strategies for improving productivity and reducing costs. This can include automating administrative functions, streamlining processes, outsourcing where it makes sense, and investing in new equipment or personnel.

Overall, having an experienced business plan writer can play a major role in achieving success. They can help provide strategic guidance and provide objective recommendations on which goals and strategies are most effective.
Establishing Financial Projections
Creating accurate financial projections is a key component in a well-conceived business plan. A business plan writer will be equipped with the knowledge and experience to understand which assumptions are reasonable and, more importantly, to calculate the resulting financial projections in an accurate and timely manner.

By effectively utilizing the insights of a business plan writer, entrepreneurs are able to create meaningful financial projections that serve as a tool for their business success. Accurate projections give potential investors, lenders and other stakeholders the clarity they need to make informed decisions. Additionally, they serve as a continuous guide to the business owner, indicating how key decisions made concerning the business are impacting their revenue and forecasts.

Financial projections, created in conjunction with experienced business plan writers, can provide businesses with the reliable guidance and insights needed for success.
Access To Sample Business Plans
Hiring a business plan writer can be incredibly beneficial, as they have access to various sample business plans to ensure your business is on the right path. They have the experience and expertise to provide you with the best plan that fits your specific business needs. They can take into account your particular market, and provide industry-specific advice that is not available to the average business owner. Furthermore, they will provide you with access to the latest business trends, technology, and industry analysis.

Having a professional business plan writer can provide you with access to tailored business plans that you would otherwise have to spend time researching and creating. They'll have the right structure and formatting, as well as professional graphics for any charts or data you may need. Hiring a professional business plan writer also brings to the table their knowledge of the industry, which can help you make better decisions for your business. They can prepare a plan that is both comprehensive and marketable and can be used to secure funds from potential investors.
Setting Goals
Setting goals is an important part of any business plan. A professional business plan writer can help you identify and clarify the goals you want to achieve. They can help you prioritize and develop action steps for success. Developing concrete goals with measurable objectives makes it easier for the writer to create a plan that is both achievable and realistic. Without a well-defined set of goals, the business plan won't have a clear focus or direction. A business plan writer can help you stay on track by developing a few manageable goals with achievable deadlines. This will help you reach your full potential and succeed in the business world.
Staying On Budget
Hiring a business plan writer can help entrepreneurs stay on budget and achieve long-term success. The writer will work with you to develop financial forecasts, track, project expenses, and profits, and provide an overall financial plan. By looking at the bigger picture, a business plan writer can help businesses recognize potential issues that could cause financial strain and help create strategies to address any potential issues before they become major problems. With their extensive knowledge and experience, a writer helps develop a budget that is both realistic and achievable. A business plan writer can also provide advice on how to maximize profits by looking for cost-saving opportunities and ways to increase gross sales. This insight can also be invaluable for crafting a growth strategy for the business. With the help of a professional business plan writer, entrepreneurs can ensure that their business is both on track and within their desired budget.
Develop Stories To Pitch
When you plan to hire a business plan writer, you gain the benefit of a professional who can develop stories to pitch about your business. Many business owners know their products or services well, but struggle to craft engaging stories that capture the interest of prospective customers.

A business plan writer can help you create compelling narratives that outline the advantages of your products and services. They craft stories that make your business stand out from your competitors and leave potential customers wanting to learn more.

The stories they create bring value to potential investors and customers alike by giving them a deeper understanding of your products or services. Additionally, a business plan writer can provide you with strategic advice so that you can incorporate proven techniques into your marketing stories.

When you hire a business plan writer, you get the benefit of an experienced storyteller who can help your business shine. Their ability to craft and deliver engaging stories can help to increase interest in your products and services, potentially leading to more customers and higher profits.
Help To Secure Capital
Hiring a business plan writer can help to secure capital for your business. A sound business plan demonstrates to potential funding sources that your business is a viable option. An experienced business plan writer can help you create a persuasive plan that details your business model, goals, and strategies for potential investors. Professional business plan writers have knowledge and access to the financial information needed to secure funding. They are also experienced in presenting this data in the most effective and professional manner, increasing your chances of success.
Summary
Hiring a business plan writer can be beneficial in many ways. They can help form strategies and goals, access sample business plans, develop stories for a pitch, provide expertise and stay on budget when working with investors, setting financial projections and helping to secure capital.