7 Steps to Becoming a Successful Start-Up Founder
Starting a successful start-up requires determination, creativity, and commitment. Here are seven essential steps for aspiring entrepreneurs to help them get off to a strong start and become successful start-up founders.
Table of Contents: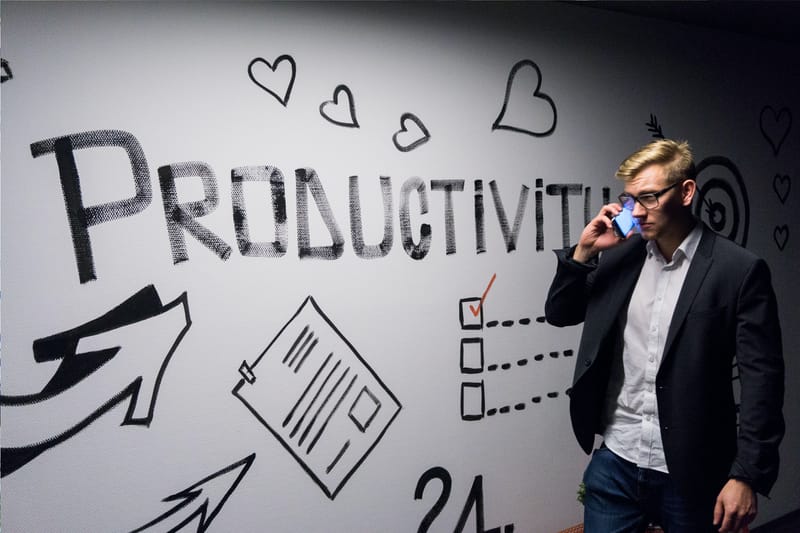 1. Develop Your Idea
1. Develop Your Idea: An essential step in becoming a successful start-up founder is to develop a sound and viable idea. It's important to thoroughly research the market and find out if anyone else has had a similar idea. If not, then you can choose to pursue it and refine it to a well defined business opportunity. You should also take the time to analyze existing competitors and outline a plan to differentiate your business. Finally, be prepared to change your idea or concept based on customer feedback. By taking the time to plan and prepare, you can increase your chances of creating a successful business.
Do you need a website?
Want to build a website but don't know where to start? Our website builder is the perfect solution. Easy to use, and with the ability to customize to fit your business needs, you can have a professional website in no time.
2. Create a Business Model
Creating a business model should be the second step for a startup founder on their journey to becoming successful. A business model defines your company's purpose, strategy, and structure, and describes how the business will generate profit. It should also outline who your target market is, how you will reach that market, and who provides the resources needed to run the business. Additionally, it should include a timeline of anticipated actions, the delivery of products and services, the measurement of results and customer feedback. A well-developed, viable business model is essential for a successful startup.
3. Secure Financial Resources
Securing financial resources is essential in becoming a successful start-up founder. Investing your own funds is a great way to get things rolling, but, depending on the type of business, it is often useful to look into external sources of funding, such as venture capital, private equity, angel investments, or crowdfunding. Understanding the business plan and the amount of money needed for the venture is key for making a good investment decision. Identifying potential investors, who can recognize and value the start-up's potential, is extremely important; alumni networks, friends and family, or colleagues are usually a great place to start. Developing a well written pitch, which highlights the objectives, values, and main features of the start-up, and an attractive reward structure for investors, is also essential for financial success.
4. Connect with Investors
Connecting with investors is a key step for any start-up founder. Investors can provide essential capital and resources to help your business succeed. It's critical to network with the right investors who share your vision and understand the potential of your business.

One of the first places to start is to attend industry events and conferences. This allows you to meet other founders and investors who can give you valuable advice. Additionally, you can identify potential investors who are interested in funding your project.

Social media can also be a very powerful tool. It allows entrepreneurs to find and connect with potential investors. For example, LinkedIn and Twitter are great for building a network of VCs and angel investors. You can also join online forums and participate in conversations to increase your exposure.

Finally, be sure to prepare a compelling pitch before meeting with investors. Create a clear business plan that outlines all the key elements of your start-up and explain why your project is a good investment. Remember to also demonstrate your desire to succeed and willingness to put in the hard work.
5. Find the Right Team
Recruiting the right team is essential for any successful startup. Knowing what to look for and how to get the best staff is a key element to achieving success. First, consider the type of team you need. Do you need to hire full-time employees or would freelancers or contractors better suit the job? Then assess the skill set of each team member, including their level of experience. Finally, look for someone with the same values and work ethic as you, as this is critical in building a strong, effective team. Interview potential team members and use background checks, if necessary, to find the best fit. Once selected, be willing to pay a fair, market-driven salary, provide benefits and create a positive environment. This will help you build loyalty and inspire your team to do their best work.
6. Develop a Marketing Plan
Developing a marketing plan is a key step in becoming a successful start-up founder. As a start-up founder, you need to be able to identify your target market and craft a plan to reach them. Consider who you'd like to reach, and how you're going to do it. Research what channels your audience is using—will you use advertising, email campaigns, or other means? After researching your target market, you'll be able to craft a marketing plan that includes specific goals, strategies, and tactics. This plan should cover the creative elements of your marketing, as well as the budget and timeline. To ensure success, it's important to regularly review the metrics of your marketing initiatives and make any necessary changes.
7. Track & Evaluate Progress
As with any project, tracking and evaluating progress while founding a start-up is essential to its eventual success. Taking regular checkpoints to gauge how far the project has come and where it needs to go helps to keep development (and morale) on track. Tracking progress should also include careful budgeting and staying within the designated limits as outlined in the initial plan. Seeking advice and assistance from industry professionals as well as having team members provide honest feedback will also be useful in evaluating progress. Ultimately, being able to identify successes and room for improvement will guide the project to its desired destination.
Summary
Starting a business is an exciting journey down an unpredictable road. Becoming a successful entrepreneur requires careful planning, patience, and perseverance. However, if you take the right steps and make the right decisions, it is possible to become a successful start-up founder.