5 Tips To Improve Your Pinterest Marketing
Find the right strategy to Pinterest marketing.
Not long ago, Pinterest was a new site that could be accessed by invitation only. Now it has grown to be a major social media site, allowing users to share visual links in a unique way. Like any social media site, it offers many opportunities for businesses to market what they have to offer.
Whether you are new to Pinterest marketing or looking to improve what you're already doing, here are five tips to get more from the site.
Table of Contents: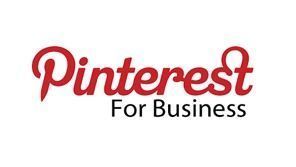 1.

Don't pin everything

One mistake made by a lot of businesses is to pin everything they have available. While it is tempting to put your entire stock up for the Pinterest audience, it is much more effective to limit what you pin. Choose one item to pin each day, or even every other day. Keeping new pins going up on a regular basis will help you get seen, while limiting the amount you pin at any one time will keep users from getting overwhelmed. When you do pin images from your own website make sure they're watermarked. This can go a long way to boosting your traffic. If your image gets repinned, but the link doesn't work, or it somehow gets associated with a different link, you won't completely loose out on the potential traffic. On images of things you have for sale, be sure to mark this in the pin so other users can see right away that they can quickly buy it if they like the look of it.
Do you need a website?
Want to build a website but don't know where to start? Our website builder is the perfect solution. Easy to use, and with the ability to customize to fit your business needs, you can have a professional website in no time.
2.

Pin beyond your products

Pinterest isn't a catalog of what you sell, and your marketing needs to step beyond this. Pinterest offers you a way to demonstrate your brand's core values. Make sure you regularly pin things that you find interesting and inspiring. This can give other Pinterest users an idea of what your company is about, and reach a larger audience than product pins.
3.

Use all the features

Pinterest regularly rolls out new features, so be sure to use them. The introduction of private boards gave an opportunity to give exclusive sneak peeks to customers, and the new conversations feature gives you the ability to engage customers in a more direct way.
4.

Add 'Pin It' buttons to your site

While having a Pinterest profile is important, the biggest bang you'll get from Pinterest marketing is on your own website. Build your own website with Pinterest users in mind, and include the ability to pin directly from your site. This allows anyone who visits your site to do instant word of mouth advertising on your behalf.
5.

Be organized

Pinterest allows you to create many different boards, and you should use this to your advantage. Don't create too many, though, as boards with only one or two pins will get ignored. However, split your pins in a logical way across clearly titled boards. There's still space for creativity, but make sure users will know what to expect. Having a great main display image will also help with this, so choose it carefully!