Donate Page Updates
If you want to collect donations on your website, the new updates to the donate page are great for you!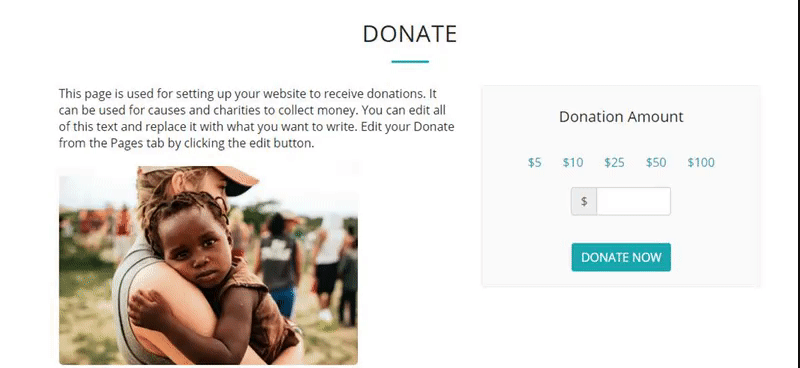 Here are the new changes in the donate page:

Upload an image to the donate page - Uploading an image to the donate page can be a great way to show people what their donated money is going towards. To do this, in the editor go to Pages and scroll to your Donate page. Click the blue Edit button - in the window that opens, go to the section titled Image - click the gray upload button and upload the image of your choosing - then click save.

Donate activity button in the dashboard - Checking all of the donations is important for keeping track of everything with your business or charity. To do this, in the dashboard, click the Donate button. You will see a list of all of the donation orders that have been filed so far. Here you can view, edit, and update all necessary donation information.

Removal of the shipping steps - We have removed the unnecessary shipping steps in the donation process that used to be there, correcting the process so that it is logical and streamlined.