Google Adsense advertisments can be added to your blog page. It is a way to make money by advertising on your blog posts!
To use this feature:

1. Click the Pages tab.
2. Go to your Blog page and click the edit button.
3. In the Blog > Posts page, click the Settings tab.
4. Scroll down to the "Adsense Advertising" toggle - and click it to Show.
5. Insert the Google Adsense script and Google Adsense responsive ad script provided by Google Adsense.
6. Click save.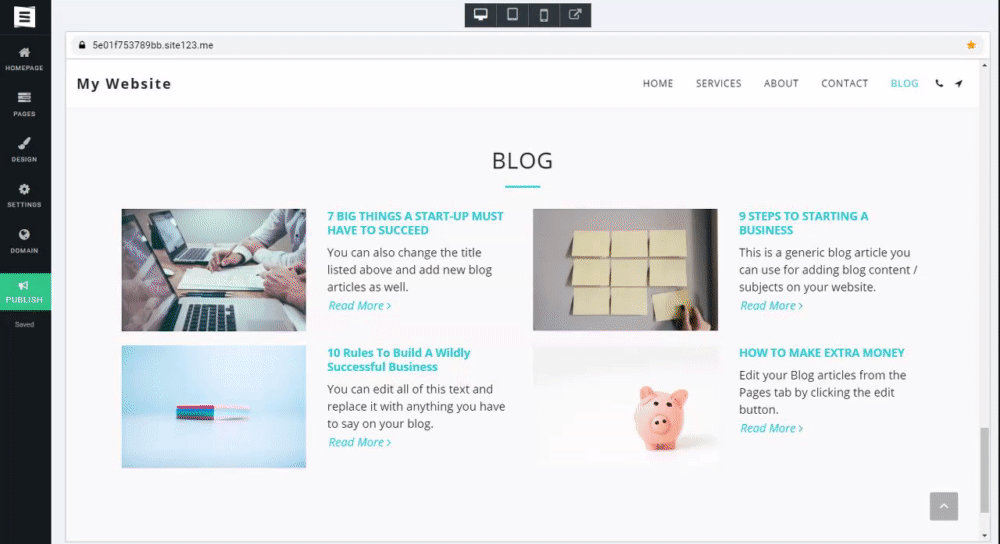 Please note that this feature is available for premium users only.