How online customer support can help reduce call center expenses
Online customer support offers a great way of reducing call center expenses by utilizing the powerful tools of communication and automation. Through online customer support, businesses are able to streamline call handling, assist customers quickly and accurately, and minimize manual work. By adopting online customer support and automating certain processes, businesses can reduce their call center costs significantly.
Table of Contents: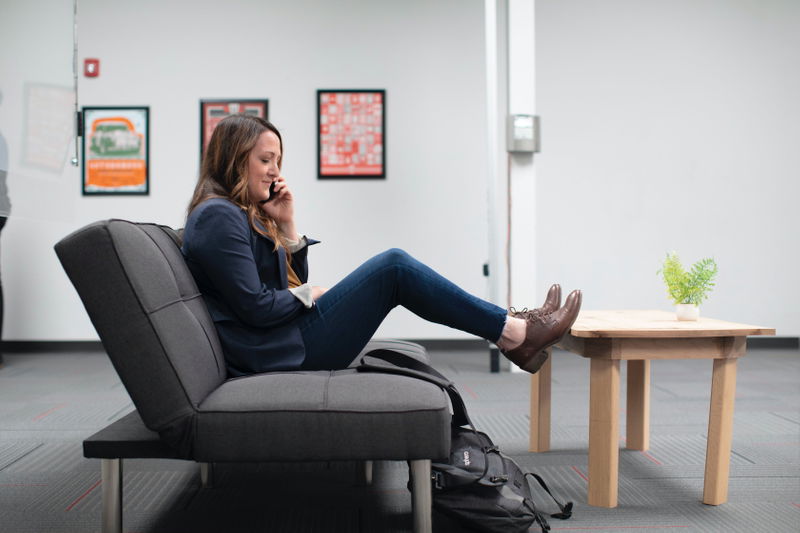 Connect with Customers Anytime, Anywhere
Online customer support can benefit businesses by allowing them to connect with customers anytime, anywhere. By providing customers with an easy and convenient way to interact with support representatives, businesses can reduce inbound call center expenses, while gaining higher customer satisfaction.

Online customer support is available 24/7, meaning customers can reach out for assistance and get answers anytime, even outside of typical business hours. Highlighted responses to frequently encountered inquiries allow customers to easily find the answers they're looking for, without the need for assistance. Additionally, using online support, customers can easily access their account history, review their purchase history, and submit service requests without the need to wait on hold.

The bottom line is that online customer support provides a way to provide customers with the help they need in a timely fashion, while helping businesses save costs associated with call centers. By investing in an online support solution, businesses can create a self-service portal that helps customers, while reducing call center costs.
Do you need a website?
Want to build a website but don't know where to start? Our website builder is the perfect solution. Easy to use, and with the ability to customize to fit your business needs, you can have a professional website in no time.
Faster Resolution of Issues and Queries
Customers today expect faster resolution of their queries and issues. By utilizing online customer support, businesses can improve the speed of resolution and ensure a better customer experience. A comprehensive online support system can provide 24/7 assistance, as opposed to relying on a call center which is constrained by operating hours. This approach can also help to reduce call center expenses as fewer agents are needed for addressing customer queries. Moreover, customers can find answers to common problems through self-service options such as knowledge databases and FAQs. This eliminates the need for customers to contact the company and can help reduce call center costs.
Reducing Manual Call Handling
Online customer support can significantly reduce call center expenses by reducing manual call handling. For example, having a comprehensive digital customer service platform that caters to the many consumer needs can reduce incoming calls from customers. By directing customers to online resources such as FAQs, digital tutorials, downloadable manuals, product support databases, and live chat widget, agents are relieved from spending time responding to similar requests.

By building content and resources that are self-serving and easy to access, customers will learn to leverage these resources to assist themselves and reduce their dependency on agents. This also allows agents to focus on more complex, higher-value tasks such as interacting with truly complex customer service cases or sales opportunities.

The end result of this shift to online customer support is more efficient resolution of customer inquiries, improved customer satisfaction, and more cost-effective operation. With online customer support, businesses can reduce manual call handling, as well as improve customer service and operational success.
Personalized Support Services
Personalized support services are essential for any organization looking to reduce call center expenses. Online customer support allows companies to provide tailored advice and answers to customers' specific concerns. Not only do customers appreciate this level of personalized service, but businesses can also benefit from increased customer loyalty and repeat purchases as a result. With personalized customer support, customers feel that their issues are being addressed and that their opinions are valued. Companies are able to make sure customers always receive individualized attention and prompt responses that address their questions and problems directly. This efficient and effective approach to support helps to reduce the workload of call center operators, allowing them to focus on higher priority cases. By taking the time to provide personalized customer service, companies can expect to see a decrease in calls to their call center, resulting in reduced call center costs.
Real-Time Customer Support
Real-time customer support is one of the most effective ways to reduce call center expenses. By offering live chat and other online support options, businesses can quickly answer customer questions and resolve issues without requiring calls to be made. These tools help resolve customer inquiries quickly and effectively, saving on the cost of staff time and phone line expenses. Live chat systems can also be monitored to gather valuable insights, allowing businesses to continually improve customer support processes. Real-time customer support also helps build customer loyalty, resulting in repeat business and more profits.
Robust Knowledge Base
A robust knowledge base is essential for any successful customer service strategy. It allows customers to quickly and easily find answers to their questions without having to contact customer service team members. By utilizing a knowledge base, companies can ensure that customers are able to find the answers they need quickly and easily, reducing the need for customer service team members to field the same questions multiple times.

A knowledge base should contain up-to-date information about products, services, and organizational practices, including how-to guides, FAQs, and contact information. Additionally, companies should make sure that their knowledge base is easily searchable, with categories, tags, and key phrases that make finding information simple. In this way, customers can find the answers to their questions without having to contact customer service, allowing companies to save time and resources.
Automation of Complicated Processes
Automation of complicated processes is a great way to reduce call center expenses. Automating processes such as maintaining customer profiles, identifying customer issues and providing automated solutions can save time and money. Automation also promotes efficiency in customer service by reducing the number of calls that need to be routed to a service agent, as well as costs associated with customer service representatives. Additionally, automation can help increase customer satisfaction as customers are better served with automated solutions instead of traditional customer service representatives. The automation of processes provides a more efficient, comprehensive and accurate solution for customers, resulting in improved customer satisfaction, lower expenses and improved profitability.
Cost-Effective Solutions
Online customer support is an increasingly popular way for businesses to reduce call center expenses. It offers cost-effective solutions to provide customer service efficiently, without the need for additional manpower.

Online support allows business to answer customer queries quickly and easily, while providing top-notch customer experience. It is an efficient, cost-effective way to provide customer service without the need to hire additional staff. Moreover, the total cost of using automated customer support is significantly lower than hiring a team of customer service representatives.

Online customer support can help businesses streamline operational processes, save time and money, and ultimately provide a better customer experience. Automated customer support is a cost-effective solution that can save a business valuable time and money. It is a great way to provide customer service without the need for additional staff.
Summary
By implementing online customer support, businesses can leverage the power of automation and communication to reduce their call center expenses. Automating processes, offering real-time customer support, and providing personalized services can help businesses reduce manual work, save time, and provide cost-effective solutions.